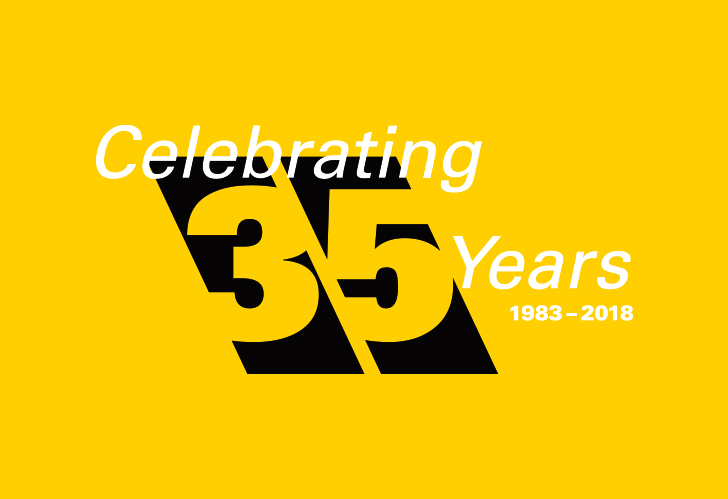 This month, we celebrate our milestone 35th Anniversary as the largest on-water assistance fleet for boaters. Started in 1983 by Captain Joe Frohnhoefer in response to the U.S. Coast Guard's decision to no longer assist boaters in non-emergency situations. Sea Tow has since grown to more than 100 locations serving thousands of communities across the United States, Canada, Europe and the Caribbean.
Capt. Joe's son and daughter, Joseph III and Kristen, now follow in their father's footsteps as they lead the family-owned business into their 35th year providing on-water assistance services
"Our father left some big shoes to fill, but Kristen and I couldn't be more honored to continue the family tradition of helping boaters in need," Joseph said. "My father always said, 'A bad day out on the water is a thousand times better than a good day at a work, especially when you are a Sea Tow member,' and I couldn't agree more. It's been such a pleasure being able to work with the amazing network of captains and other crew that are part of Sea Tow and spending each and every day doing what I love."
Sea Tow's captains have earned the reputation as "everyday heroes" in boating communities across the U.S. Over the past 35 years, they have been there to lend a hand, saving countless lives and helping both members and nonmembers get the assistance they need, 24/7, 365.
Captain John McLaughlin – owner of franchises in Atlantic City, New Jersey and Marco Island, Florida – has been a part of Sea Tow since the 1990s and has seen this effect firsthand.
"I've been with Sea Tow for more than 23 years now," Capt. John said. "I've been a part of its incredible growth from a start-up licensing company to its current franchise model. Sea Tow is run with honesty and integrity and the high expectations that Captain Joe – and now Joseph and Kristen have set. Those high expectations are what drives to always be prepared when disaster strikes."
"Over the years I have received so many positive comments and praise from insurance companies and other responders about the level of professionalism they experience when they deal with Sea Tow, especially during hurricanes and other disasters" he added. "I never thought I'd be this proud to wear that yellow shirt."
In addition to our membership program and the typical services our captains provide, our nonprofit arm, the Sea Tow Foundation helps spread awareness and education of safe boating practices to boaters of all ages. From the Life Jacket Loaner Program which celebrates its 10th year in 2018 – to the Designated Sober Skipper Program which is focused on the merits of sober boating, the Sea Tow Foundation has become a champion for safe boating nationwide.
"The Foundation is a key part of our overall mindset at Sea Tow," Kristen said. "Our Foundation team and volunteers do an incredible job teaching boaters about the importance of always keeping safety at the forefront. Our captains are always there to help boaters when things go wrong, but ultimately we want boaters to have a fun and safe day of boating."
In addition to the Life Jacket Loaner and Designated Sober Skipper Programs hosted by the Foundation, Sea Tow's network of franchise locations hosts Sea Tow's nationwide Automated Radio Check program, a free public service that allows you to test your VHF radio without the assistance of another boater on the water. The Beacon Rental Program lets boaters rent emergency beacons. Additionally, a new social media campaign called "Vest Friends." was launched this year to encourage life jacket usage.
In the end, for the Frohnhoefers and the rest of Sea Tow family, it's all about helping boaters in any way we can.
"At the end of the day, we pride ourselves on being good stewards out on the water, whether that's through assisting boaters through Sea Tow service calls, our work with the Foundation, or just getting out and volunteering within the thousands of communities we serve," Kristen said. "We couldn't be prouder of our network of service-minded men and women who have helped build Sea Tow into the industry leader it is today. We're looking forward to continuing along that path for the next 35 years and beyond."
Thank you for helping Sea Tow grow over the last 35 years! We couldn't have done it without our wonderful members!