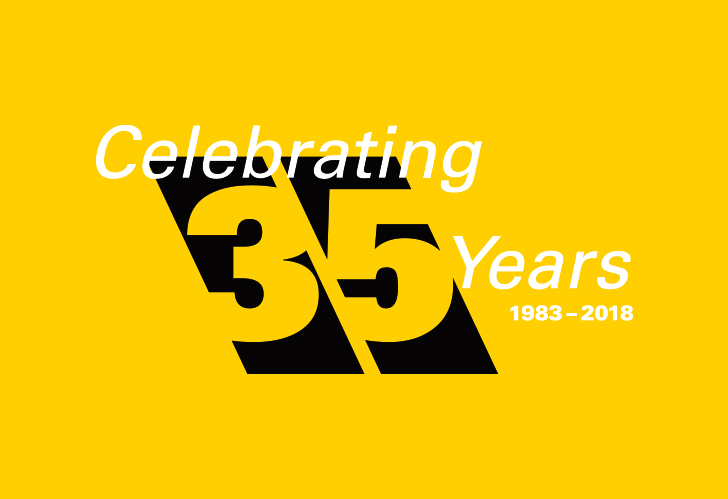 This month, we celebrate 35 years of business as the premier on-water assistance fleet for boaters. Captain Joe Frohnhoefer founded the company in 1983 in response to the U.S. Coast Guard's decision to cease boater assistance in non-emergency situations. Sea Tow has since grown to more than 100 locations serving boaters across the United States, Puerto Rico, and the US Virgin Islands.
Capt. Joe's son and daughter, Joseph III and Kristen, are now leading the family-owned operation into its 35th year. "Our father left big shoes to fill, but Kristen and I couldn't be more honored to continue the family tradition," Joseph said. "He always said – a bad day out on the water is a thousand times better than a good day at work – and I couldn't agree more. It's been a pleasure working with this network of captains and crew."
Over the last 35 years, Sea Tow has been established as the local on-water professionals. Whether it's to help troubleshoot, provide a tow, or share where the fish are biting, 
captains are recognized and relied on for their on-water know-how.
"I've been with Sea Tow for more than 23 years now," Capt. John McLaughlin said. "I've seen the growth from a start-up to its current franchise model. Sea Tow is run with honesty and integrity with high expectations and standards. Those high expectations are what drive us to always be prepared when the unexpected happens. I never thought I'd be this proud to wear that yellow shirt."
Beyond on-water assistance, our nonprofit arm, the Sea Tow Foundation helps spread boating safety awareness and education. From the Life Jacket Loaner Program to the Sober Skipper Program, the Sea Tow Foundation has become a champion for safe boating nationwide.
"The Foundation's mission is part of everything we do at Sea Tow," Kristen said. "Our captains are always there to help boaters when things go wrong, but ultimately we want boaters to have a fun and safe day of boating."
In the end, it's all about helping boaters enjoy boating.
"We pride ourselves on being good stewards out on the water. Whether that's through on-water assistance or our work with the Foundation," Kristen said. "We couldn't be more proud of the network that has helped build Sea Tow into the industry leader it is today. We look forward to continuing along that path for the next 35 years and beyond."
MEMBER BENEFITS BEYOND 24/7 TOWING
As the premier leader in on-water boating assistance, Sea Tow members receive the most comprehensive benefits available. Membership includes a full suite of on-water assistance services for every boat you own or rent. Learn more about our membership options today. To find the Sea Tow closest to you, use our service locator or call our Customer Care Team at 800-4-SEATOW.