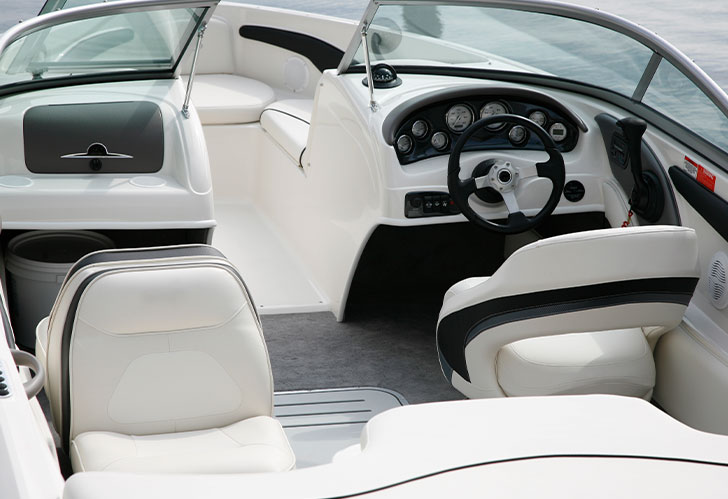 When you get down to it, a new boat seat isn't that expensive, looks great, and can add extra comfort and stability to your ride.
Of course, it's vital to match the boat seat style to your vessel dimensions, on-water demeanor, purpose, and boat decor.
While seats come in many variations, colors, and styles, there are a few qualities that set the best apart from the rest. Look for the following features to ensure you are buying a seat that will provide comfortable support while absorbing the abuse Mother Nature likes to dish out on the water day after day:
Comfort Features:
Reasonably thick, contoured cushioning for shock absorption
High back for extra lumbar support
Mildew-resistant marine-grade vinyl
Moisture barrier
Durability:
UV resistance to prevent color fade
Sturdy, hard plastic interior/exterior frame
Stainless steel hardware, aluminum tubing and corrosion-resistant parts
Significant manufacturer's warranty
Additional Checkpoints:
For pedestal-style chairs, check if the pedestal is included or a separate purchase
For bench-style chairs, ensure tight tolerances when closing under-seat storage spaces
For swivel seats and captain's chairs, ensure all hardware is corrosion-resistant to ensure full mobility season after season
MEMBER BENEFITS BEYOND 24/7 TOWING
As the premier leader in on-water boating assistance, Sea Tow members receive the most comprehensive benefits available. Membership includes a full suite of on-water assistance services for every boat you own or rent. Learn more about our membership options today. To find the Sea Tow closest to you, use our service locator or call our Customer Care Team at 800-4-SEATOW.