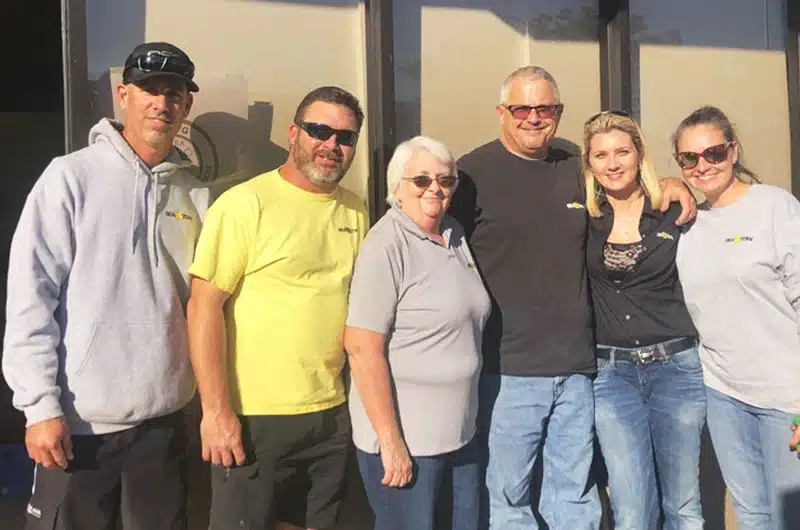 Over the last 35-plus years, Sea Tow captains, crew, and members have forged strong relationships with the U.S. Coast Guard. Much like our network of captains, the Coast Guard is always there when we need them most. As the only branch of the military left unpaid during the recent government shutdown, Coast Guard service members and their families needed help and Sea Tow captains around the country decided it was time to give back. Several Sea Tow franchises helped rally their boating communities to collect donations of food, toiletries, diapers, cleaning products, gift cards, and other items Coast Guard families might need while without a paycheck.
It all started when Heather O'Brien of Sea Tow Fort Myers first heard the news that these servicemen and women weren't going to be paid during the shutdown. Funding comes from the Department of Homeland Security and not the Department of Defense, like their Army, Navy, and Marine counterparts.
"When I first heard about these men and women and their families going without pay, I knew I had to do something," Capt. Heather said. "We've developed such a strong relationship with the Coast Guard over the years and they're always available to help. It's only right we return the favor."
In just a few weeks, Heather and the Sea Tow Fort Myers teams collected thousands of items totaling well over $25,000.
With the help of the U.S. Coast Guard Enlistment Association, the team delivered truckloads worth of goods to a storefront where Coast Guard families could visit privately to pick up any items they may need.
"A local Coast Guard veteran donated a storefront for us to keep all the donated goods in," she said. "We opened it up to the public every Wednesday so that people and businesses could stop by and make donations. Both myself and a local Coast Guard officer have keys – that way we could work with each family individually so that they could come and go as they pleased and pick up goods."
Fort Myers is not the only Sea Tow franchise working hard to help out their Coast Guard brothers and sisters.
Just across the Gulf of Mexico, the crew at Sea Tow South Mississippi coordinated their own donation drive. Capt. Chris Ward worked with local fishing guide, Capt. Ronnie Daniels, to collect more than $12,000 and feed approximately 160 Coast Guard families around Mississippi. Other franchises, including Sea Tow Manasquan and Sea Tow Tampa Bay, joined the efforts. By the time the 35-day shutdown ended on January 25, Sea Tow captains around the country helped collect tens of thousands of dollars worth of gift cards and countless food and other household items.
The outpouring of support for the group of men and women Sea Tow works with so often has been a humbling experience. "It's incredible to see such tremendous support from both our franchisees and the greater boating community as a whole," said Sea Tow CEO, Capt. Joseph Frohnhoefer III. "We're extremely proud of everyone involved. It's a great time to wear Sea Tow yellow."
MEMBER BENEFITS BEYOND 24/7 TOWING
As the premier leader in on-water boating assistance, Sea Tow members receive the most comprehensive benefits available. Membership includes a full suite of on-water assistance services for every boat you own, rent lease or bareboat charter. Learn more about our membership options today. To find the Sea Tow closest to you, use our service locator or call our Customer Care Team at 800-4-SEATOW.