Where are we located?
Where do you need us?
Our most popular membership, Sea Tow Gold Card has you covered when you boat on the coast or in both fresh and salt water.
Join
Learn More
For those who boat on fresh, non-tidal waters. Lake Card is not available in Florida.
Join
Learn More
Do you fit any of this criteria?
Professional captain
Private rental of your boat
Boat is part of a rental, charter or boat club fleet
Run fishing charters
Dive, survey, crew boat or other working vessel
---
If so, check out our Commercial Membership Options.
UNMATCHED LEVEL OF SERVICE WITH ANNUAL MEMBERSHIP
Boat towing is just the beginning. Sea Tow offers the most comprehensive on-water assistance membership available.
Priority Service

On-water service is what we do, in fact, it's all we do. Having so many boats on the water means a local Sea Tow Captain is usually right nearby and able to get you fast. On average, in less than one hour.

Premier Boat Towing Fleet

Boat towing, fuel delivery, jump starts, covered ungroundings; our fleet of Sea Tow boats and equipment are top-of-the-line and built to respond.

Locally Owned and Operated

Membership dollars stay local, in your community. Local Sea Tow franchises don't get paid by the tow or by the hour, like our competition. Sea Tow franchises are paid when you become a member (and stay a member). It's our job to keep you happy, which means taking care of you as quickly and efficiently as possible to keep you boating.

Ask Sea Tow

Local navigation assistance, tides and weather, anchorages, mishap prevention tips, and on-water know-how; Sea Tow Captains are your resource on and off your boat.

National Coverage

With 500+ ports nationwide, Sea Tow has you covered. No mileage caps on towing, and $5,000 out-of-all-areas reimbursement. When we say we are the "leader" in on-water assistance, we mean it.

No Distance, No Dollar Limits, No Out-of-Pocket

Sea Tow members are always served first. No waiting in line, no out-of-pocket expenses, no claims to submit to your insurance company and no distance or dollar limits in your home port area.
What you see is
what you get
You want to keep it simple, so do we. With a Sea Tow membership, there is no confusion on what services are covered or not. One call away and always standing by, we're  Your Road Service at Sea®.
Member only Discounts and Savings
Unmatched membership benefits come with member-only savings, like discounts on fuel, electronics, dockage, boat insurance, and marine-related merchandise.
32+

National Savings Participants & Growing

1,000+

Opportunities to Save on Products & Services

10%

Off Boat Insurance with Sea Insure

12

Months of Contests & Giveaways
"Let it be known that my annual Sea Tow membership, of which I have maintained for eighteen years, was the single wisest investment that I ever made in my twenty-four seasons on the water. Sea Tow has ALWAYS been there, as promised, with the utmost in courtesy and professionalism."

—Member, Sea Tow Eastern Long Island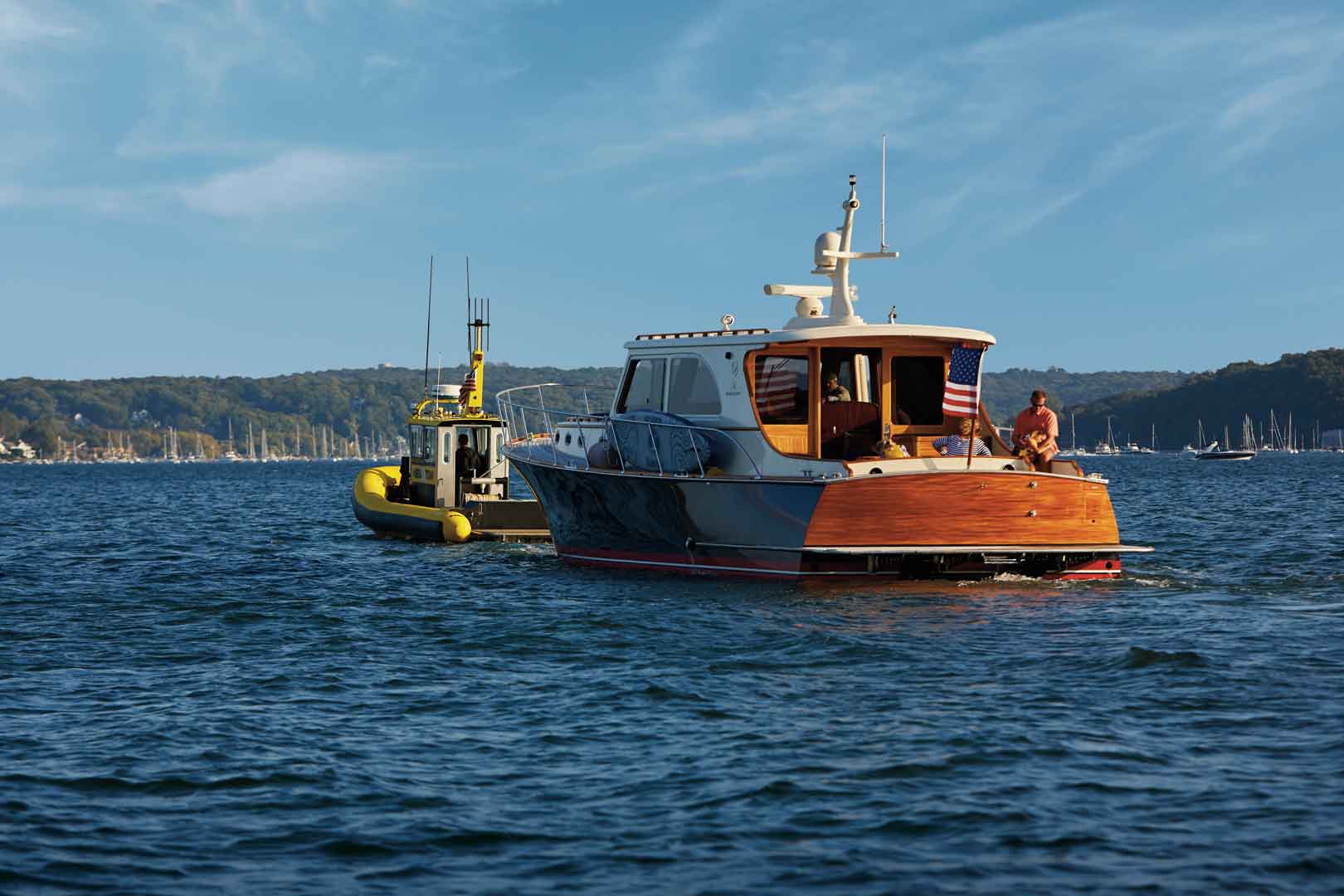 We've got you covered
Locally Owned. Nationally Respected.
Providing leading on-water assistance to boaters since 1983.