Sea Tow Franchise Ownership
Interested in learning more about how to join the nation's leading marine assistance network?
Request Info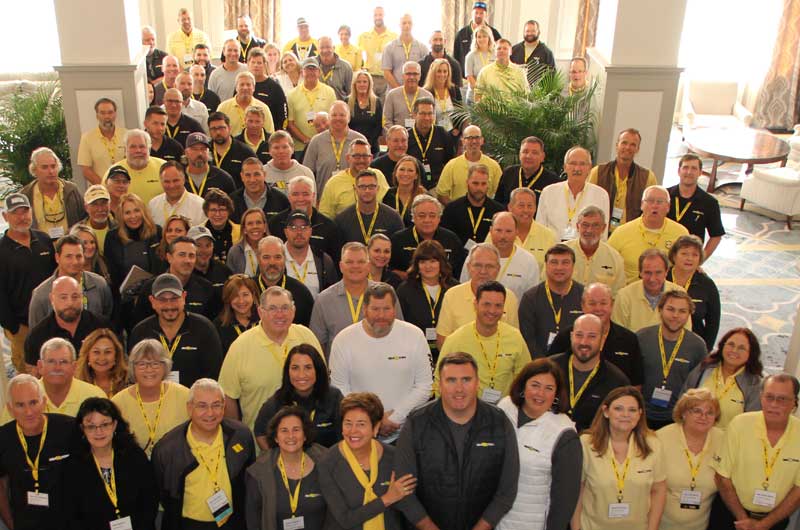 A career can be defined as one's lifework.
With Sea Tow it is a calling. If you prefer water to land, being windblown to being weatherproof, then chances are you're like the more than 700 Captains and crew of Sea Tow who believe a day on the water always beats a day at the office.
Owning a Sea Tow franchise is a 24/7 commitment to helping ensure the safety of recreational boaters. Those who join agree that operating a boating franchise is a challenging, but highly rewarding business.
Current Sea Tow Locations
Our boats are always positioned to best service our members.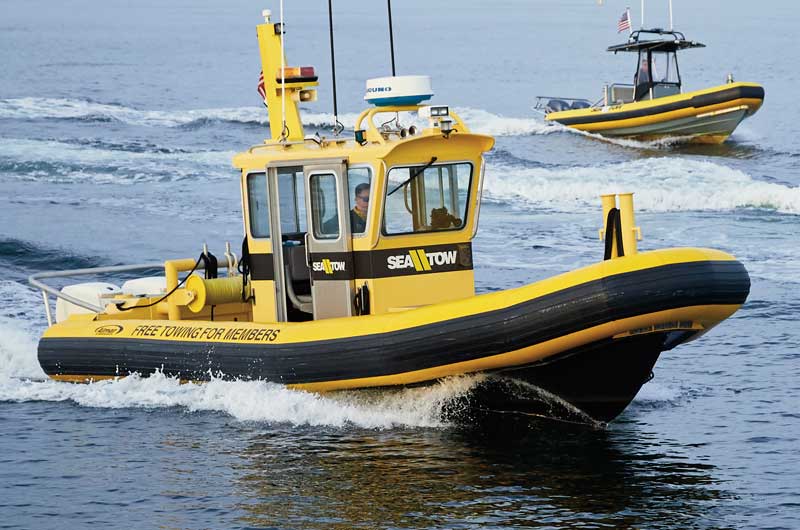 Sea Tow Franchise Opportunity & Process
With over 100 Sea Tow franchises throughout the United States and Europe, Sea Tow is the recognized leader in marine assistance. Known for the professionalism of its Captains and its signature yellow boats, it's no wonder Sea Tow is the industry standard for non-emergency on-water assistance.
Whether you're providing guidance for a wayward cruiser, relieving the fears of a stranded boater by providing a tow, or running side by side with the U.S. Coast Guard on an emergency call, at the end of the day you know you've chosen a career that helps your fellow boaters.
Our Core Values
The Sea Tow franchise model is built on:
Commitment to serving the recreational boating community

Passion to build a membership-based marine assistance business
Training & Education
When it comes to developing their business, Sea Tow franchisees are never adrift. Each candidate awarded a Sea Tow franchise has the full support of both Sea Tow Services International Inc. and the highly experienced Sea Tow franchise network.
Continued Education

Continuing education through regional conference calls, Webinars and hands-on training.

Customer Service

24-hour customer service center and membership support teams

Technology Support

From the national and local websites hosted and managed STSI, to use of Office 365 for email, Teams and Stream, plus an internal intranet and discussion forum, you'll have the technology and resources you need at your fingertips.

State-of-the Art Software

Sea Tow has invested in state-of-the-art, fully-integrated CRM, Field Service Management and Dispatch, and marketing automation software built on the Salesforce platform. Franchisees have full access to all member and customer records, communications, job history and more.

Training

Training at Sea Tow's international corporate headquarters

Annual Meeting

Annual meeting of corporate representatives and franchise owners
Media Relations

Media relations training and support.

Regional Advertising

Regional advertising and marketing assistance.

National Advertising

National Marketing Fund supports nationwide advertising and promotion.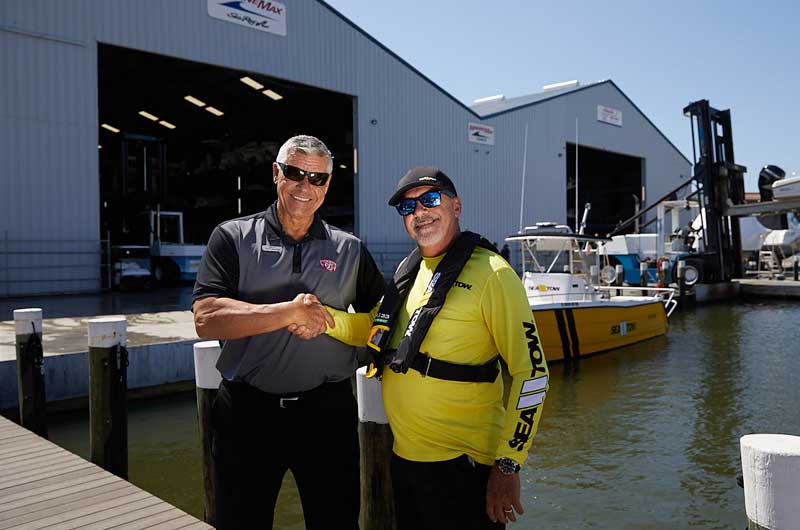 Franchisees also benefit from:
National membership programs and alliances with boat manufacturers and dealers
National purchasing power for various marine-related equipment
Sea Tow's relationships with the U.S. Coast Guard, Coast Guard Auxiliary, U.S. Power Squadron, NMMA, MRAA, and others
The Investment
The amount of capital needed to own a Sea Tow franchise varies by Area of Responsibility (AOR) and is based on a number of factors. Your franchise development representative will review these with you once you've identified the location you wish to purchase.
Prospective franchisees can anticipate the following basic investment fees:
Franchise Fee — Franchise locations, or AORs (Areas of Responsibility), are classified by their size. They range from the largest ("A") to the smallest ("D") and the corresponding fee varies from about $35,000 for an "A" territory to $15,000 for a "D" territory. Market potential and other factors (i.e.: current membership base) also play a part in determining the franchise fee.
Initial Start Up Investment — Franchisees are required to have between $125,000 and $275,000 based on market requirements and the size of the awarded franchise.
Liquid Capital — Franchisees are required to maintain at least $50,000 based on the size of the awarded franchise.
Minimum Net Worth — Franchisees are required to have a minimum of $200,000 based on the size of the awarded franchise.
*Note: the aforementioned information is for reference purposes only and should not be construed as specific requirements.
Available Markets
Sea Tow Services International is currently looking for franchise candidates for the following regions:
Request Info
Interested in learning more about how to join the nation's leading marine assistance network?