Sea Tow Boating App
Available on both iPhone and Android. Download for free.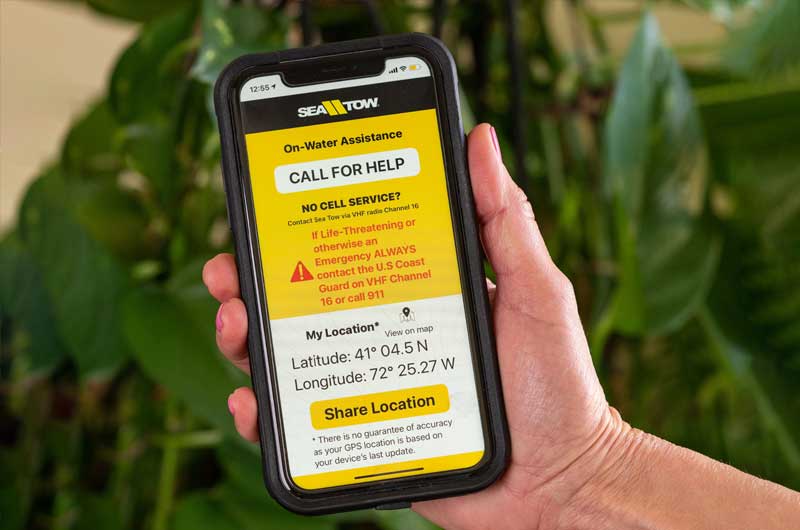 Have Peace of Mind on the Water™ knowing that you can reach Sea Tow directly with just one touch via the Sea Tow Boating app.
Identify your location with ease! Your GPS location* is displayed in large, easy-to-read numbers and can be viewed on a map. Share your location via text, email, and more with a tap of a button.
Download the Sea Tow Boating App on the App Store or get it on Google Play today.
*Location Services must be turned on for GPS location to display. As your GPS location is provided by your phone's internal GPS, accuracy cannot be guaranteed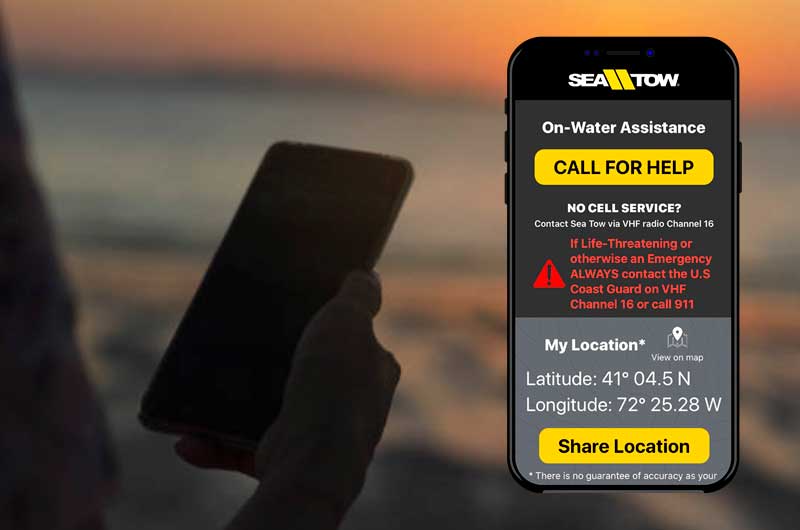 The Sea Tow app can be viewed in both light and dark modes. Just put your Apple or Android device in dark mode and the Sea Tow app will automatically switch. On your Android device, you can switch in the app.