The Perfect Gift for Boaters
Gifting a Sea Tow membership is so much more than just a boat towing membership.
Give the Gift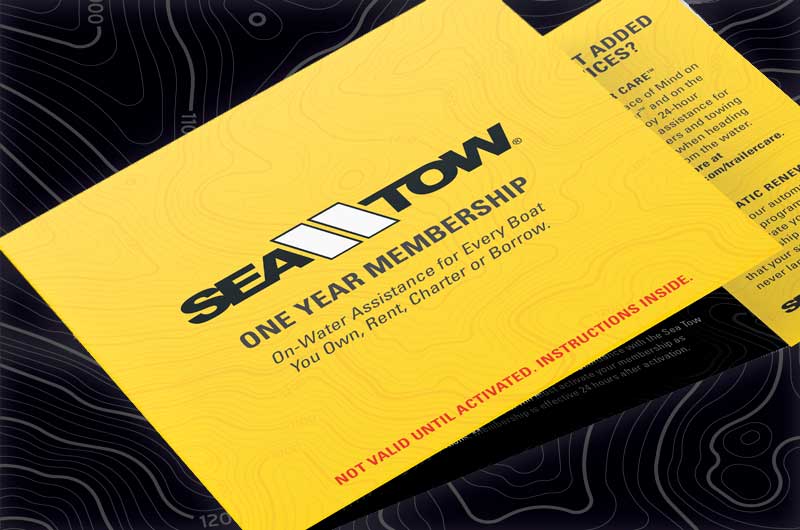 Want the perfect gift for boaters?
Give the gift of peace-of-mind with a Sea Tow membership. Sea Tow has been the most trusted name on the water for nearly forty years. We know boat towing, but membership benefits don't stop there.
Unmatched membership benefits come with member-only savings, like discounts on fuel, electronics, dockage, boat insurance, and marine-related merchandise.
No waiting in line for service. Sea Tow members get priority over non-members.
No wondering who's coming to get you. Your local captains are standing by 24/7 ready to help.
No confusion on whether the service is covered or not. A Sea Tow membership comes at one annual rate with no fine print.
Free boat towing, jump starts, fuel delivery, prop disentanglements, covered ungroundings, and 100% coverage with unlimited dock-to-dock boat towing on all your boats.
From exclusive deals and discounts through the Sea Tow Savings Club™ to local navigational assistance and mishap prevention tips; a Sea Tow membership is the premier on-water assistance option for your favorite boat owner.
Contact our 24/7 Customer Care Team with any questions or to purchase by phone at 800-4-SEATOW.