Are you a member?
Compare our boat tow membership options below or let us help you.
Membership Advisor
Designed to fit your boating needs
Gold Card

$199/ Year

Lake Card

$119/ Year

Commercial Card

$249/ Year

+ $100/hr discount

Professional Mariner Card

$399/ Year

Learn More
Learn More
Learn More
Learn More

Boat Usage:

Personal Recreational Use 100% of the time

Commercial Use (includes Rental, Charter & Boat Clubs, charter fishing, dive and other working vessels)

Make a living on the water or captain multiple vessels

Service For:

Every boat owned by the member regardless of the operator

Any boat the member rents, leases or bareboat charters

One specified boat only

Any boat the member is operating

Membership Advantages:

24/7/365 Priority Service

Free Towing, Fuel Delivery, Jump Starts, Prop Disentanglements, Covered Ungroundings

salt & fresh water

Inland fresh waters only, excluding Florida

100% coverage on dock-to-dock tows from homeport to repair facility or trailer ramp for haul out on ALL covered vessels

Ask Sea Tow™ – local navigation, mishap prevention tips, tides + weather, on-water know

Exclusive Member-Only Deals & Discounts

$5,000 Out-of-All Areas Reimbursement

Sea Tow App

Online account management

Member-only eNewsletters
Where are we located?
Where do you need us?
UNMATCHED LEVEL OF SERVICE WITH ANNUAL MEMBERSHIP
Boat towing is just the beginning. Sea Tow offers the most comprehensive on-water assistance membership available.
Priority Service

On-water service is what we do, in fact, it's all we do. Having so many boats on the water means a local Sea Tow Captain is usually right nearby and able to get you fast. On average, in less than an hour.

Built to Respond

Boat towing, fuel delivery, jump starts, covered ungroundings; our fleet of Sea Tow boats and equipment are top-of-the-line and built to respond.

Locally Owned and Operated

Membership dollars stay local, in your community. Local Sea Tow franchises don't get paid by the tow or by the hour, like our competition, Sea Tow franchises are paid when you become a member (and stay a member). It's our job to keep you happy, which means taking care of you as quickly and efficiently as possible to keep you boating.

Deals + Discounts

Member-only savings across the nation and online on boating products and services through Sea Tow Savings Club™.

National Coverage

With 500+ ports nationwide, Sea Tow has you covered. No mileage caps on towing, and $5,000 out-of-all-areas reimbursement. When we say we are the "leader" in on-water assistance, we mean it.

No Distance, No Dollar Limits, No Out-of-Pocket

Sea Tow members are always served first. No waiting in line, no out-of-pocket expenses, no claims to submit to your insurance company and no distance or dollar limits in your home port area.*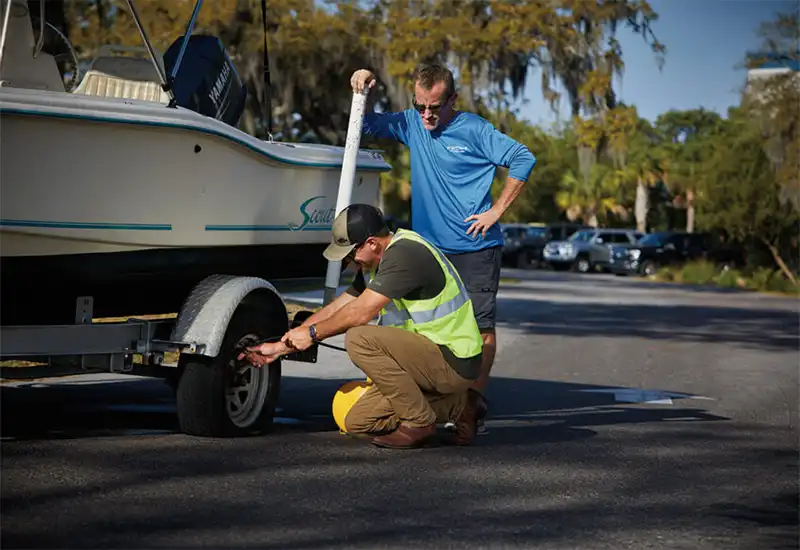 Trailer Care and
Trailer Care+
It's peace of mind on the water AND on the road. Get 24-hour roadside assistance for your trailers and towing vehicle. Annual plans provide assistance with wheel bearings, axles, towing vehicle lockout, a flat tire on your trailer or towing vehicle, jump start for your towing vehicle, and/or towing of your trailer to a repair facility or safe location. Add Trailer Care to your Sea Tow membership and know that you have someone standing by, ready to help, if you have trouble while trailering to and from the water.
Local navigation, mishap prevention tips, getting members back underway by troubleshooting first; Sea Tow captains work harder and smarter to keep you boating.
The adventure begins on the water
Gift the Gift of Sea Tow

Looking for the perfect gift for your favorite boat owner? Then look no further.

Give the Gift

Refer a Boater

Earn $25 towards your next membership renewal for every NEW member you refer.

Refer a Boater
"The responsiveness of your staff is exemplary! The operator who we spoke with, and your captains are professionals who went out of their way to ensure that we were safe. I will always be a member!"

—Member, Sea Tow Palm Beach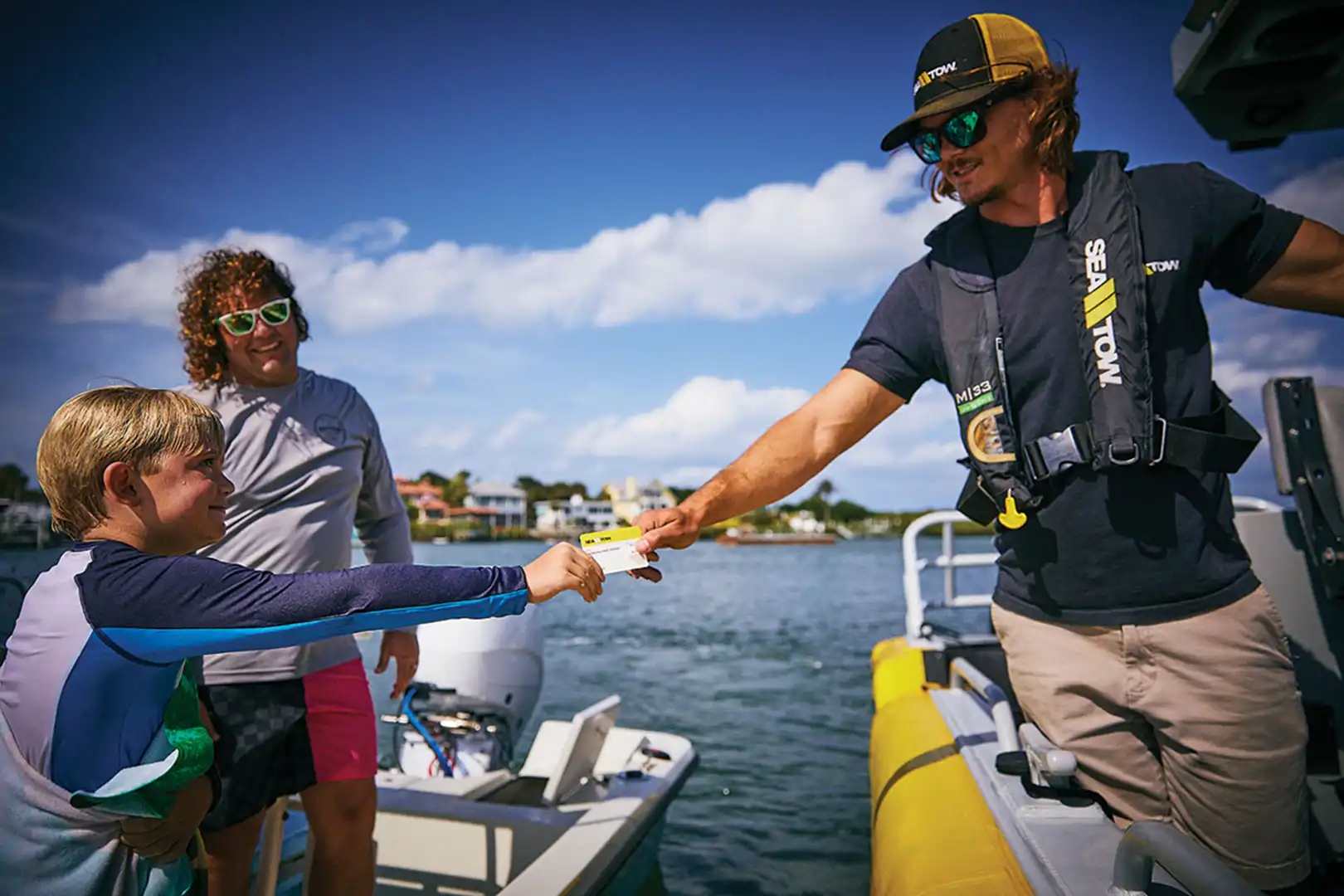 We've got you covered
Locally Owned. Nationally Respected.