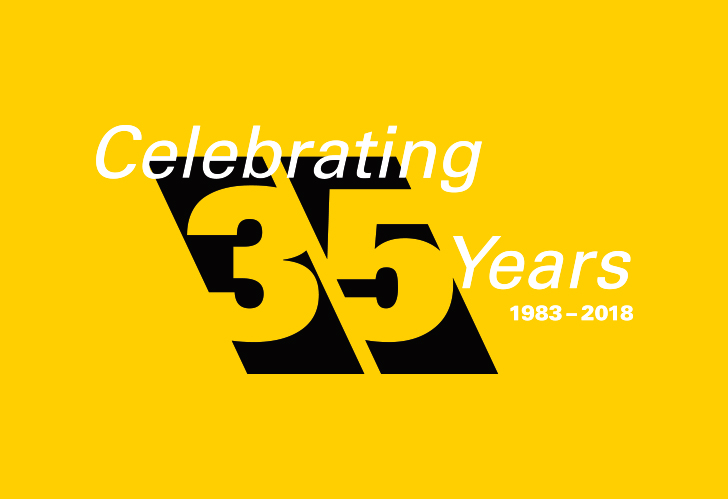 As a teenager, Chuck Bower spent countless hours in his dad's boat shop where Privateer Boats were made, but one boat is burned into his memory unlike any other. Today – 35 years later – the boat Chuck remembers is still in operation as Sea Tow's maiden vessel – Sea Tow I.
While recently looking through some old files and photos, Chuck stumbled across some items that belonged to his dad, Horace Dewitt Bower, vice president of Privateer Boat Company. The rare find of his dad's memorabilia prompted Chuck to contact Sea Tow about that distinctive yellow boat he recalls his dad working on and ask if they might have any photographs – that is, if they even remember the vessel.
"We not only remembered it, but Sea Tow I is still in service today at our Eastern Long Island franchise," said Georgia Frohnhoefer, the wife of Captain Joe Frohnhoefer who founded Sea Tow Services in 1983. "I remember the first time I rode on that tow boat; it was the start of something big."
Chuck was very surprised to find out that Sea Tow I was still in service and noted that he had a similar feeling about that special Privateer boat his dad worked on in their shop in Chocowinity, N.C.
"I felt like Privateer had hit the big-time when they started building boats for Sea Tow," recalled Chuck, who was a teenager when Privateer started work on Sea Tow I. "My dad's company was building something that was a commercial, purpose-built boat – like what the U.S. Coast Guard uses. I do remember thinking the enhancements they did to the design were strange, but it worked. At Privateer, they basically said, 'Whatever the customer wants, we will make it happen.'"
Horace later went on to work with Hatteras Yachts and Grady White, learning the ins and outs of the trade and honing his skills.
"I feel so fortunate to have been part of a family with strong connections in the boating industry," Chuck said. "My dad saw and learned so much and brought that to Privateer. He maintained friendships with some of the engineers at Grady (White), and one of those friendships is why I got to see Sea Tow's first boat being built."
While working at Grady White, Horace became friends with a man named Norman Wilkerson – better known as Warren Wilkerson – another name synonymous with North Carolina's boating industry. Warren was the founder of Privateer Boat Company and recruited Horace to join him in 1977.
"(Horace) loved to design stuff," Warren said. "He was a real craftsman in my mind and very good at what he did. I was proud to have him on at Privateer as my partner. He is actually the one who designed that Sea Tow I boat. His son should be proud."
About 125 miles north of Privateer's base of operations in North Carolina, commercial fishermen in the Chesapeake Bay started to hear of the way Privateer Boats were being made.
Some of the early boats were designed so the aft was open to allow space for workers in the stern. This worked perfectly for commercial fishermen and the company began purposely designing boats with larger aft decks.
It wasn't long before word of Privateer's design spread further north to Long Island, N.Y. The connection of Privateer to Sea Tow came through Bill Lieblein, who owned a boat dealership on Long Island's North Fork called Port of Egypt; he still owns it today. Bill was a friend of Sea Tow's founder, Captain Joe Frohnhoefer, and through some conversations about the unique features and construction of Privateer Boats, Sea Tow I was born. The year was 1983, and Sea Tow I was the first in a long line of Privateer Boats that started the Sea Tow fleet.
Today, Sea Tow I is still in service under the leadership of Capt.Bill Barker, owner of Sea Tow Eastern Long Island. As a native "East Ender," Bill has been fortunate, not only to be the owner of the first Sea Tow franchise, but also the owner and custodian of the original Sea Tow service boat.
"I started riding that boat at the age of 10 and have so many memories," said Captain Joseph Frohnhoefer, Captain Joe's son and CEO of Sea Tow. "Privateer made a solid boat for us; in fact, they made several. It had a shallow draft that would allow us to get into some complicated spots to help members."
Captain Joseph recalls that the boat wasn't the smoothest ride, but it always got them home, no matter the conditions.
"We have been out in some rough seas on Sea Tow I," he added. "One day, we blew out the windshield when we dropped down the backside of a large swell and crashed in the trough of the wave. The glass from the windshield cut my dad's arms and chest, but despite it all, we made it to our customer in need and back home."
According to Captain Joseph, the company's first boat has established a legacy that still lives on today. Along with photos of the boat in Sea Tow's headquarters on Long Island, the boat's original 6×6 wooden tow post is in the lobby as a treasured piece of memorabilia to remember the company's roots.
Like so many in the marine and boating industry, legacy is the way of life. From Chuck's email to Sea Tow, to a reconnection with so many that helped create the cornerstone for a company that today helps thousands of individuals every year. This legacy lives on and will continue for decades to come.
MEMBER BENEFITS BEYOND 24/7 TOWING
As the premier leader in on-water boating assistance, Sea Tow members receive the most comprehensive benefits available. Membership includes a full suite of on-water assistance services for every boat you own, rent lease or bareboat charter. Learn more about our membership options today. To find the Sea Tow closest to you, use our service locator or call our Customer Care Team at 800-4-SEATOW.