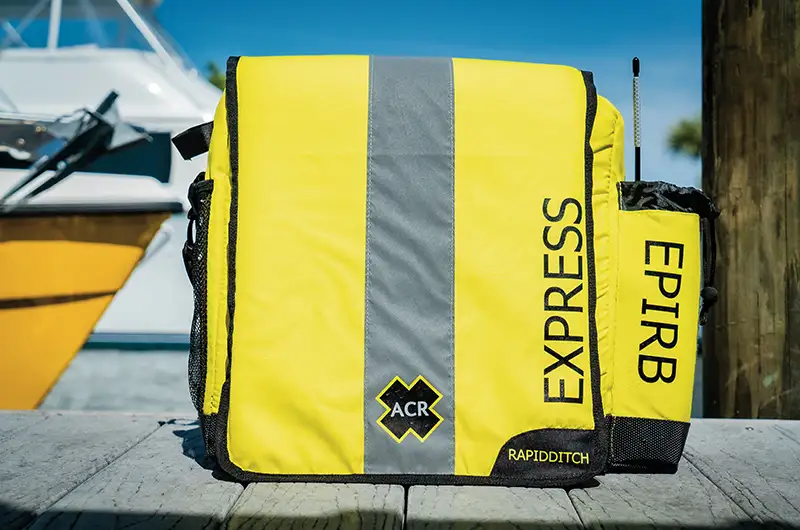 Every year on April 6th, ACR Electronics, Inc. celebrates 406 Day to help raise awareness about safety devices called Personal Locator Beacons (PLBs) and Emergency Position Indicating Radio Beacons (EPIRBs). Both use a 406 MHz frequency to connect to a constellation of National Oceanic and Atmosphere Administration (NOAA) satellites. When activated, they alert a ground station that a vessel or individual is in distress and requires immediate assistance.
What's the difference Between an EPIRB and a PLB?
An EPIRB is registered to a boat while, comparatively, a PLB is registered to an individual
PLBs are typically smaller and less expensive
PLBs can be brought anywhere and can be used as long as you have an open view of the sky to summon help
PLBs need to be kept up and out of the water
EPIRBs work best while floating in the water
EPIRBs will send alerts for a minimum of 48 hours
PLBs are only required to send alerts for 24 hours
Registering Your 406 MHz Device is Important
When you buy a 406 MHz device, you must register it with the (NOAA) Beacon Registration website. Registration is free, takes a few minutes, and could help save lives in an emergency. If a device is activated, responders look at the registration database first because it enables them to find out more about the person or vessel connected to the device. Each device has a unique user ID that's also transmitted with the 406 MHz signal.
Boaters can use the same account to add a float plan for a specific trip. There are fields available to include departure times and expected returns, planned routes, vessel type and color, and even passenger information.
Test Your 406 MHz Device
April 6th or 406 Day is the perfect day to test your MHz device(s). On ACR units like the ResQLink™, a "T" button activates the test. A coded LED/Strobe light flashes to let the owner know if the unit is functioning, has sufficient battery power, and that the GPS can acquire a satellite lock.