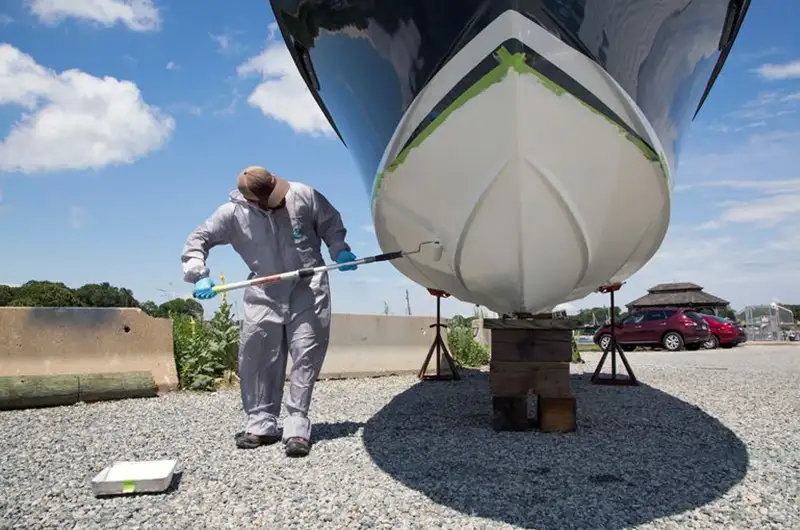 Winter boating (or lack thereof) giving you the blues? If you're located in the northern part of the country, you've winterized your boat and stored it for the season, the boating version of seasonal affective disorder has set in. Don't worry, there are a few winter projects that can reunite you with your boat and help you kiss those winter blues goodbye. Here are five to consider:
Upgrade your sound system –
There's nothing quite like a beautiful summer day of boating with your favorite tunes. Music and boating go hand-in-hand, so take this opportunity to install a new sound system in your boat. Replacing the stereo head units and speakers is one of the most common DIY projects in the boating world. With a little bit of research and patience, you'll be well on your way to plenty of jam sessions.
Apply a fresh coat of paint –
With your boat out of the water for the winter, now is the perfect time to apply a fresh coat of paint and to get it in tip-top shape for the coming season. Much like sound system upgrades, boat painting is one of the most popular DIY projects for boaters all over.
Winter months are the perfect time to make repairs to your boat cover. Did you know that you can buy replacement snaps and the tool to install them? The cost is minimal and the installation couldn't be easier!
Replace worn-out gaskets –
It's important to always keep an eye on things like gaskets to keep your boat running smoothly for years to come. It may seem like a small task, but keeping condensation and contaminants OUT is incredibly important.
Take care of your batteries –
Much like gaskets and other small parts, your boat's batteries are easy to overlook. Always take the time to clean, charge, and properly store your batteries – especially if you're pulling your boat for the winter. If case you forget and your battery dies on your maiden voyage of the season, call your Sea Tow Captain. They'll get you back up and running in no time.
For more information and tips on winterizing your boat, visit the Sea Tow Blog for boat maintenance resources.
MEMBER BENEFITS BEYOND 24/7 TOWING
As the premier leader in on-water boating assistance, Sea Tow members receive the most comprehensive benefits available. Membership includes a full suite of on-water assistance services for every boat you own or rent. Learn more about our membership options today. To find the Sea Tow closest to you, use our service locator or call our Customer Care Team at 800-4-SEATOW.