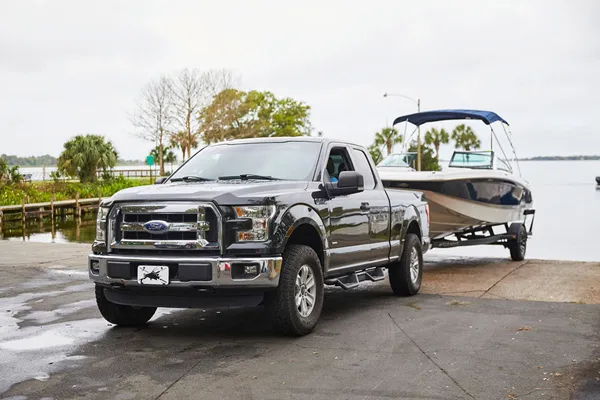 Maintaining your boat trailer is just as important and should be cared for just as a boat owner would their vessel. Even if your engine hums a perfect tune, it's of little use if you can't get to the launch ramp. Ensure your boat trailer is always ready to go by following these five basic maintenance tips.
Start With A Rinse:
Rinse boat trailers after every use. This is especially important for preventing saltwater corrosion.
Spray Light Connectors:
Trailer light connections accumulate grime and grit. Wipe clean and spray with a corrosion blocker after every few outings to delay the inevitable. Be sure to spray blocker directly into the connector receptacles.
Check Tire Pressure:
Check for proper tire pressure before each trip and add air as necessary. Note that tire pressure often slips during periods of cool weather.
More Break Fluid:
Larger trailers have brakes for a reason. Be sure to keep the brake fluid reservoir topped-off to ensure your brakes can get the job done.
Grease Wheel Bearings:
True, it's a messy job, but a frozen wheel will keep you from getting to the launch ramp. Grease trailer wheel bearings every couple of months; more often if you trailer frequently or boat in saltwater.
Did you know? Sea Tow offers members exclusive on-road assistance with Trailer Care. Learn more here and know that even if you're diligent about maintaining your boat trailer, there's always the chance you might need a little help.
Unmatched Member Benefits.
As the premier leader in on-water boating assistance, members receive the most comprehensive benefits available. Membership includes a full suite of on-water assistance services for every boat you ownor rent. Learn more about our membership options today. To find the Sea Tow closest to you, use our service locator or call our Customer Care Center at 800-4-SEATOW.