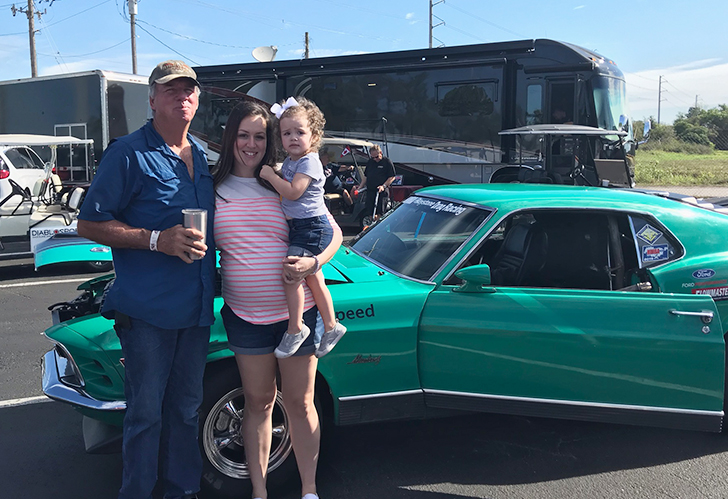 With boating season for most of the country right around the corner, countless boaters are getting ready to head out and share in one of America's greatest pastimes. This can sometimes lead to lines at the boat ramp and busy waterways, which at times, can lead to problems. In light of this, we wanted to make sure our members are prepared with a few tips to keep in mind as they kick-off the new season.
One Sea Tow member, Randall, recently reached out to tell us about he and his family's recent fiasco at their local boat ramp. Instead of letting it bring him down, Randall wanted to share it as a learning experience to his fellow members far and wide.
Randall and his family were finishing up a fun day of jet skiing on their local waterway. Upon returning to the ramp, he and his son-in-law were loading the jet skis back onto the trailer when peril struck.
With constantly changing conditions – whether it's weather, water current or something else – no two boating excursions are identical. The same can be said for loading and unloading at the ramp, something Randall and his family experienced firsthand.
Randall's son-in-law approached the ramp and got out of the vehicle as he'd been taught – engine off and emergency brake set – however, it was low tide. The ramp was wet and the algae that had accumulated throughout the summer made the surface extremely slippery. Long story short, before they knew it, the truck had slid into the water.
In light of the situation, Randall wanted to share a few tips to help boaters who might find themselves in a situation similar to his, with the hope they might come out the other side safe, sound and dry. Below are a few of his tips:
Sea Tow Says: This is a great practice to incorporate into your routine. Before backing down a ramp, note where the algae begins to accumulate and attempt to keep your vehicle off this area; you may not have the traction to recover your boat and trailer with the extra weight.  It may be necessary to wait until a higher tide, use a different lane of the ramp, or use a different ramp all together.
Sea Tow Says: It's always a good idea to have a buddy help you load up so that someone is readily available to react if things don't go according to plan. Wheel chocks are a great tool to prevent any sort of sliding, but only if if they are used against the wheels that are NOT on algae.
In addition, we have a few tips of our own that both new boaters and those with years of experience can always practice to make sure the loading and unloading process goes as smoothly as possible.
Take the time to load and unload your boat the right way. Don't become preoccupied with busy ramps or rushing to get home. Give yourself plenty of time and space. Take the proper care and you'll be much more likely to have a safe and fun-filled day out on the water. After all, that's what it's all about!
If you'd like to share your own boating story for consideration in our monthly newsletter, send us an email at info@seatow.com. Happy boating!