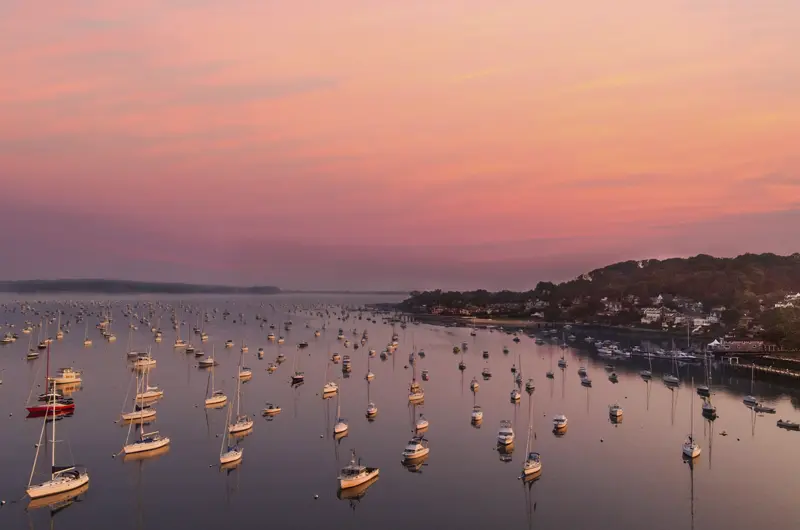 When it comes to knowledge of local waters, there are few people more qualified to give advice than your local Sea Tow captain. After all, they're out there helping boaters 24/7. So, who do boaters throughout Long Island's Great South Bay call when they need local boating advice? Sea Tow Capt. Ryan Bayley.
We sat down with Capt. Ryan to find out his top recommendations of places to visit around the bay.
If you're looking to grab a bite to eat, consider The Snapper Inn or The View. Both are located just a stone's throw away from Sea Tow Great South Bay's headquarters and offer beautiful waterfront views and delicious food. Plus, you can dock up right at the marina.
"Oakdale has some great stops and a number of restaurants right on the mouth of the Connetquot River," Capt. Ryan said. "These are protected waters, so it's a great place to anchor up. Oakdale Yacht Club is a great place to grab a drink and watch live music. The Bayard Cutting Arboretum is right on the River. It has a beautiful historic home surrounded by gardens and walking trails."
After grabbing lunch, Capt. Ryan recommends heading over to Barrett Beach to anchor up and go swimming. Just west of Water Island, he says it's a great little place for people to go if they're looking for a quieter alternative to the more popular Fire Island hotspots.
"Barrett Beach is a quiet place that not a lot of people know about," he remarked. "It's a great spot to drop anchor and go swimming in both the bay and the ocean."
From there, local boaters have all sorts of options to spend the rest of the day, Capt. Ryan said.
"There are a lot of beautiful and unique towns and beaches along Long Island's Southside. They're great destinations for boaters, whether your interest is dockside dining and entertainment, history, galleries, or shopping" he added. "There are incredible places like the Sunken Forest or the Fire Island Lighthouse. Long Island has such natural beauty, and with both the bay and the Atlantic Ocean right outside our door. The opportunities to spend a day boating are practically endless."
With all those opportunities, however, there are some areas Capt. Ryan said boaters should be especially careful around.
"The Fire Island Inlet is known to experience tough shoaling conditions at times," he noted. "It can be pretty unpredictable. We try our best to stay on top of it by posting updated charts to our Facebook page regularly so that our members can be prepared. As always, keep an eye out for changing conditions and follow safe boating practices."
Whatever might happen, Capt. Ryan and his crew are always there to lend a hand however they can.