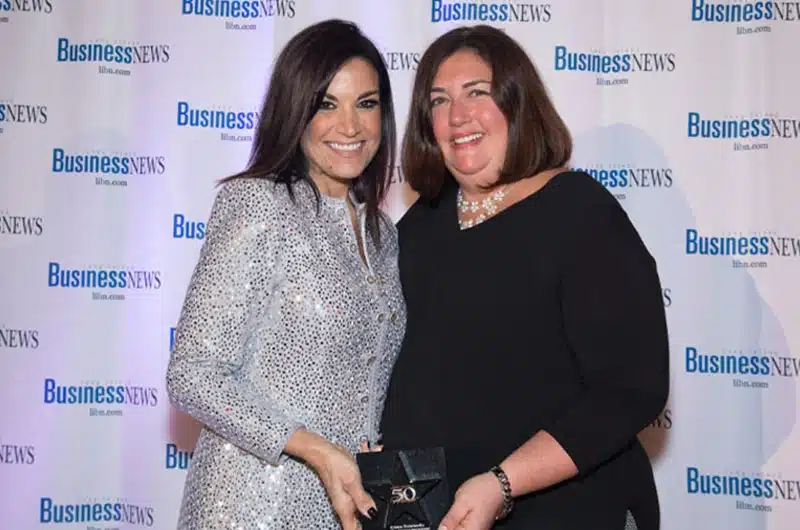 We are proud to share that Sea Tow President, Kristen Frohnhoefer, has been honored as part of the 2019 class of Long Island Business News' Top 50 Most Influential Women in Business.
In 1983, Captain Joe Frohnhoefer launched the first ever Sea Tow boat. Nearly four decades later, his legacy lives on with his two children at the helm of the thriving business.
In 2015, Kristen Frohnhoefer assumed the role of President at Sea Tow. She is responsible for overseeing all internal operations. This includes the membership program, finance, marketing, sales, technology, and call center that supports the nationwide network. Kristen has helped guide the growth of Sea Tow's footprint throughout the industry having helped solidify new partnerships and expand franchise locations. She also serves as President of the Board of Directors of the Sea Tow Foundation, the non-profit arm of the business.
Kristen has built a reputation as an industry innovator in the marine world, earning impressive accolades along the way. Being recognized as one of the Long Island Business News 2019 Top 50 Most Influential Women in Business is her most recent honor. The award celebrates dynamic and influential women in the business world who continue to positively impact their communities, professionally and personally.
"I couldn't be prouder of the woman, leader, and person Kristen has become," her mother and Sea Tow's founder, Georgia remarked. "She's been instrumental in making Sea Tow the company it is today. I know her father would be incredibly proud of the work she and her brother have done to continue to grow the Sea Tow brand."