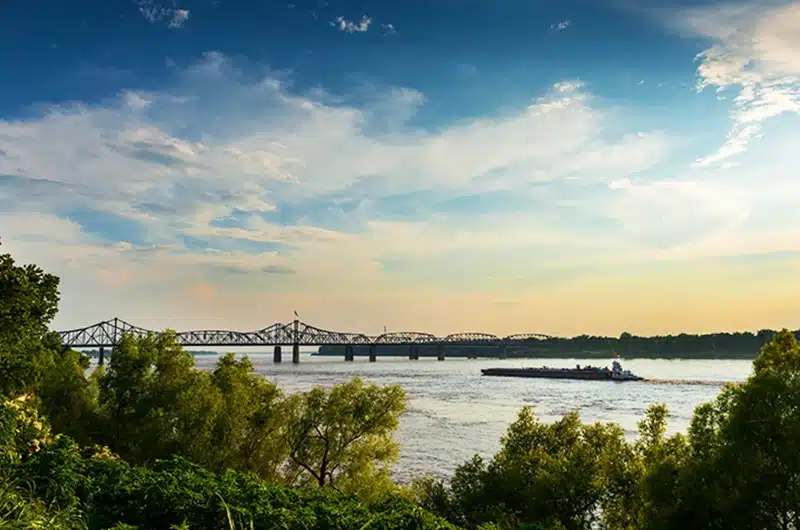 It's a special story when you hear of a family-run business, even more so when it's a father-son duo at the helm, as are Captains Chris and Seth Ward.  From spending his childhood out on the water to his first tow, Capt. Seth has certainly followed in his father's footsteps. Together, the pair services the 74-mile Mississippi coastline and its barrier islands.
For Capt. Seth, it seems like just yesterday he was 8 years old, sitting in the captain's chair next to his father, Capt. Chris, while responding to a boater's assistance call. When the duo reached the member, they were incredibly grateful. Capt. Chris smoothly hooked up for a tow and they were back underway. Seth remembers watching wide-eyed as his father safely towed the boat in and guided them all back to shore. That was the moment Seth realized his desire to follow in his father's footsteps.
"My dad taught me everything I know about the job. When I receive a call and head out on the water, I'm confident knowing that I learned the trade from the best," Capt. Seth said. "Back in the day, I always thought he was yelling at me, but really he was just trying to pass along an important lesson. To this day, I still remember the skills he taught me while I am out on the boat."
For Capt. Chris, there is nothing quite like working with his son. Working together brings a different dynamic to business, balancing being a boss and a father at the same time is a delicate family line. Chris has found that the partnership between him and his son is incredibly rewarding and has strengthened their relationship tenfold.
"When we are not working on boats together, we are hanging out together," Chris said. "Working together gives us a chance to really get to know each other in a different way. It's even better to sit out on the boat after a long day and just fish in the waters we help to keep safe."
The duo also offers their expertise and a helping hand beyond just their area of South Mississippi. After Hurricane Michael, Chris and Seth worked as part of a Sea Tow Response Team to salvage boats in Florida and help communities impacted by the storm.
In addition, twice a year, Capt. Seth helps to clean up the Pascagoula River and its marshes, tributaries, and bayous. Seth's favorite part about the job, aside from being on the boats, is getting to interact with individuals in the local community.
"I always get compliments from the boating community about Seth and how he presents himself and the company," Chris said. "I'm incredibly proud and confident in all his abilities. I hope that one day he will take over the family business. Then, I will sit back and relax on the water."