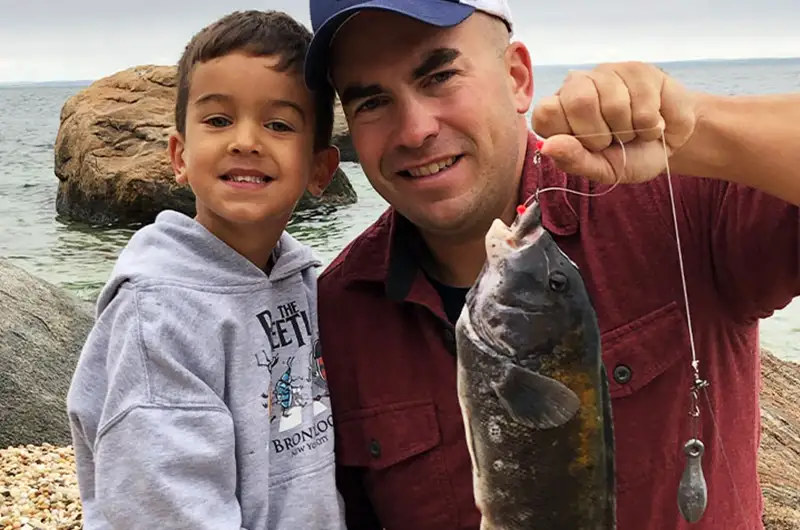 Kids that fish – or hope to someday soon – dream of having their own tackle box. A rite of passage for just about any budding young angler is getting their own gear.
Make sure you get them started off on the right foot!
Rather than go for the big splash, start with a simple, clear plastic box. Keep it to the vital fishing items rather than a hundred different pieces that probably will never be used. Be sure to look for models that have a waterproof seal and secure latching top. The beauty of a small, clear tackle box is that it's easy to handle. It also allows a view of its contents without having to flip open the lid.
In terms of putting together that first box, though, keep things simple and age appropriate.
For freshwater, include a couple of floats, a small pack of split shots, and several hooks. Think about the sizes and styles your youngster will need most often. Also consider two or three easy-to-use lures that work where he or she will generally fish. You might also provide a nail clipper for cutting line and a small, set of pliers for removing hooks from the catch.
The same basic theory holds for saltwater fishing. Start with a few hooks of appropriate size and style, some lightweight sinkers or split shots, and a couple of small floats. For lures, include a pair of small diamond jigs since they work just about anywhere, a ½- to ¾-ounce white bucktail, a 2- 4-inch soft-plastic swimbait, and, perhaps, a small popper to work up some topwater action.
While this won't cover all the bases for your budding fishing partner, it's a great way to get them started. That, and a bit of time spent together on the water, can be a terrific formula for hooking the next generation on your favorite pastime.