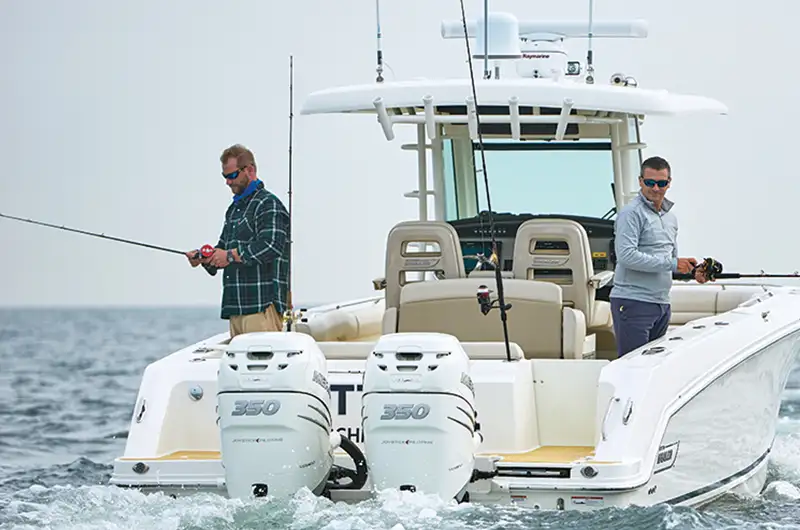 As you gear up for another boating season, it's time to reevaluate your storage plan.
Where do you put stuff? It's a question every boat owner faces since storage space is at a premium. To help keep gear organized and easy to reach, consider adding the following storage systems to your vessel.
Dock Box
These are a great storage solution, especially for large items that aren't needed on every trip including spare life vests, water toys, extra ropes and cleaning materials.
Clear Utility Boxes
Choose several sizes for organizing small items like screws, clamps, and fishing lures. Keep small boxes in a glove compartment or drawers. Similarly, load larger boxes together in utility bins.
Bag It Up
Able to be smushed into tight places, water-proof carry bags are ideal for blankets, sweatshirts and small to mid-sized items you'd like to keep dry. For quick-drying or waterproof items like water shoes, water wings or snorkels, mesh bags can be hung over rails, behind a seat or from a cabin wall.
Bungee Cords
Store charts and lightweight flat items overhead using crisscrossed bungee cords to make a web on the ceiling or beneath a T-top. Use one or two long cords with multiple hooks or a series of cords attached hook-to-hook.
MEMBER BENEFITS BEYOND 24/7 TOWING
As the premier leader in on-water boating assistance, Sea Tow members receive the most comprehensive benefits available. Membership includes a full suite of on-water assistance services for every boat you own, rent lease or bareboat charter. Learn more about our membership options today. To find the Sea Tow closest to you, use our service locator or call our Customer Care Team at 800-4-SEATOW.