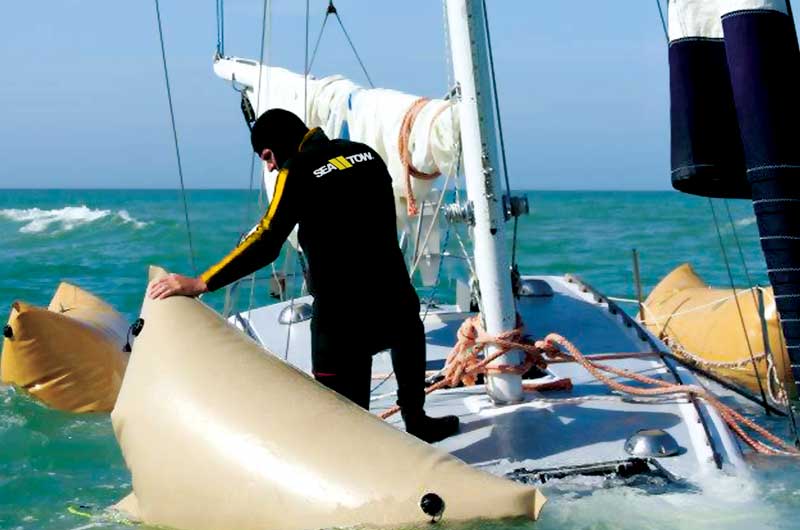 Understanding Boat Salvage
The definition of boat salvage is "saving property in peril at sea and reducing environmental damage." Salvage is also "all the actions taken aboard and ashore to resolve a marine casualty and to save property in peril at sea."
There are four items that must be present for any situation to be considered a salvage:
Peril
Voluntary (no pre-existing contractual relationship to provide the services)
Success (in part or in whole)
The object must be a recognized subject of salvage (i.e., have value)
Most all of the on the-water services performed by Sea Tow involve vessels in some degree of peril and are therefore technically salvage. The difference is that many of these services are low peril, for example, covered ungroundings, jump starts and fuel drops, which are covered by your Sea Tow membership and are provided free of charge.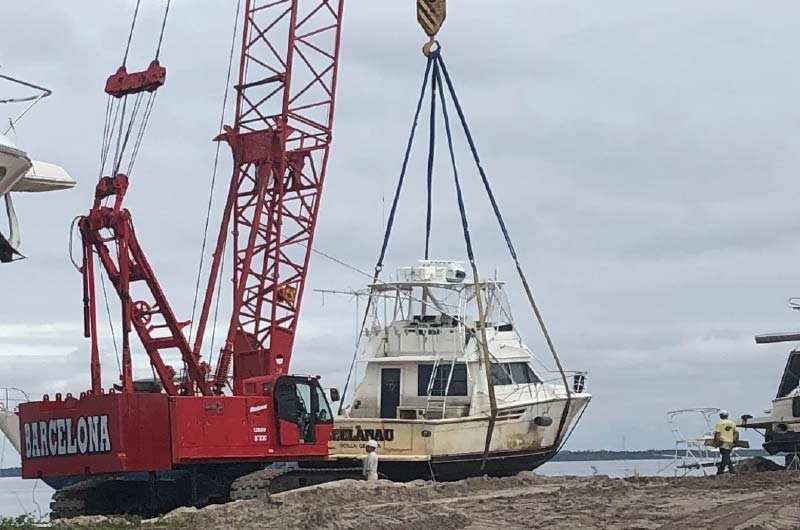 Services not covered under a Sea Tow membership are billed at a rate according to the services provided and corresponding situation. Oftentimes whether a service is covered or not cannot be determined until the Sea Tow Captain is on-scene with a disabled vessel due to the ever changing nature of the marine environment. If conditions permit, the Sea Tow Captain will evaluate the situation and inform the owner if the required services are not covered under the membership program before providing service. If the services are not covered, the boat insurer or the owner will be responsible for the cost of services provided outside of the membership program. Costs for services may be invoiced in several different ways depending on the situation. These include: Time and Materials (T&M), Flat Fee or in cases of Pure Salvage, the salvor may submit for a salvage award.
Salvage awards are based upon several factors including, but not limited to, the value of what the salvor has saved. It should be noted that the greater the peril, the higher the cost of service is likely to be. In cases involving high risk, the cost of the service often cannot be determined until the service is performed. In cases where the vessel or object has no value and is a total loss, the services provided would be considered Wreck Removal. When conditions permit, and you feel comfortable doing so, you can attempt to negotiate a fee arrangement with the Sea Tow Captain.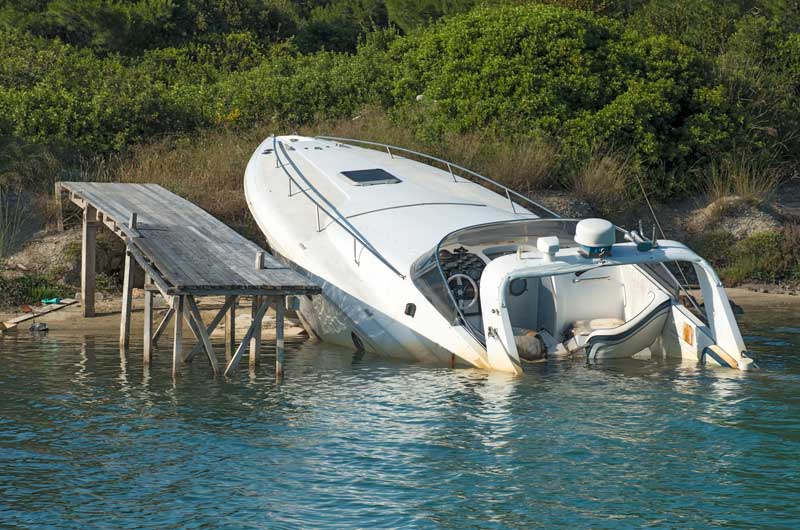 U.S. Open Form Salvage Agreement (MARSALV)
Sea Tow endorses the U.S. Open Form Salvage Agreement, known as the MARSALV contract (view PDF). As with any event, reaching an agreement concerning the terms of the service can avoid unpleasant surprises later. However, if, as determined by the Sea Tow Captain, your vessel is in imminent danger of being damaged or damaging the environment or other boats, you may be legally required to take all steps necessary to protect the vessel immediately.
It is extremely important that you have sufficient and proper insurance coverage for your vessel. As long as your vessel is properly insured, the cost of services provided outside the membership program will most likely be covered by your hull insurance policy. If the vessel is not properly insured, the owner is wholly responsible for all charges associated with the performance of services outside of the membership program.
The foregoing is offered for general information purposes only, and may not be construed as a legal opinion.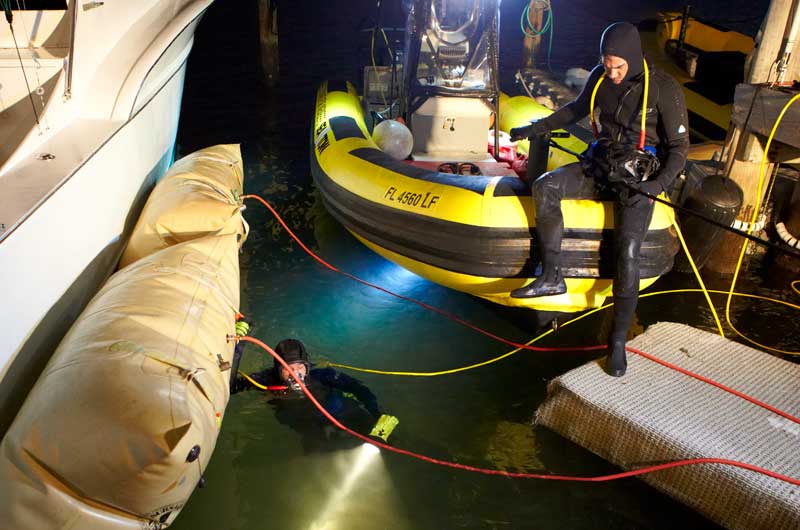 Salvage vs. Vessel Recovery
The differences between Boat Salvage and Vessel Recovery are subtle and require some background knowledge.
The term Salvage applies all over the world in the marine or nautical industry, but for the purposes of this information we will focus on the United States of America. Salvage and the ability to claim Salvage is typically only recognized upon the Federal navigable waters of the U.S and on inland lakes and rivers that border more than one state. Inland waters of this nature allow for interstate transport and therefore are subject to federal rules. On waters where Salvage is not recognized Sea Tow will be performing Vessel Recovery services.
Vessel Recovery services will typically be billed on a time and material (T&M) basis or under a Flat Fee structure. Many of the same methods and equipment will be employed during the vessel recovery as would be in a salvage situation.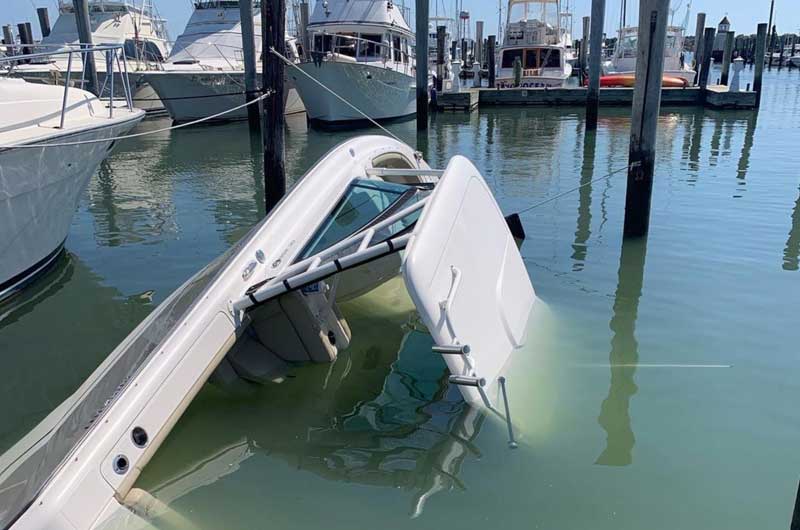 Besides the host of "typical" on-water assistance services Sea Tow provides, Sea Tow Franchisees offer a host of other services for your vessel recovery needs. Whether your vessel has blown off its mooring, sank at the dock or ran aground high and dry we can help.
Sea Tow Franchisees maintain special equipment that enables them to efficiently recover your vessel while preventing any further damage, therefore preserving the value of your vessel and hopefully limiting the repairs which will get you back on the water quicker.
A Sea Tow Franchisee's typical Salvage and Recovery "toolbox" will include a variety of gas and electric pumps, enclosed flotation pillows (airbags), air compressors, divers and diver gear, rigging straps and other miscellaneous rigging equipment, trucks, trailers, patching material and pneumatic tools for use underwater. To protect the environment we employ oil absorbent materials and oil containment boom. Sea Tow operators also maintain relationships with subcontractors for most any other equipment that may be needed, not to mention local marinas that can provide vessel haul-outs and repairs.
The foregoing is offered for general information purposes only, and may not be construed as a legal opinion.
Interested in Salvage & Recovery?
Need Boat Insurance?

Sea Insure was designed specifically for Sea Tow members and offers preferred member rates. With a Sea Insure policy you can rest assured you have proper coverage.

Learn More

Contact Us

Have a question? Send us an email and we'll get back to you!

Contact Us