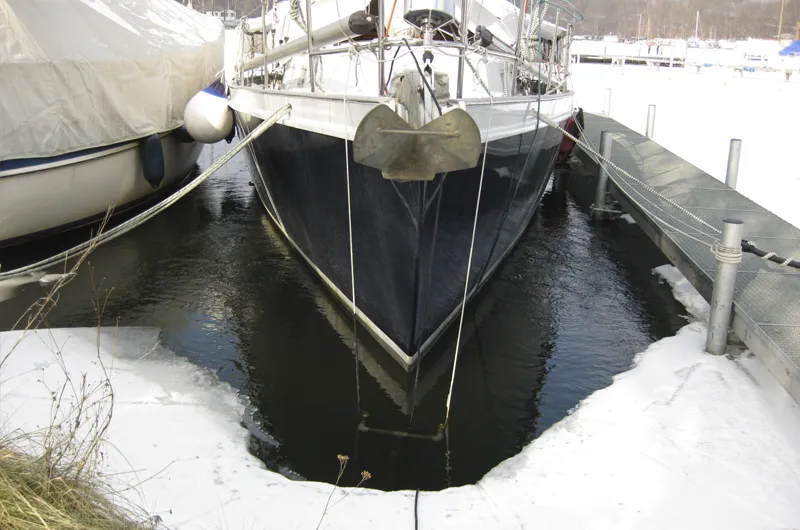 Truth is, you probably should have thought about a de-icer in the fall. Although this winter has been easy on us, there's no time like the present to make good on previous oversights.
The background.
"Ice can wreak havoc on docks and boats throughout the colder months," says Andy Gillis of Kasco Marine, a leading provider of de-icers in the US and Canada. "A boat encased in ice can suffer extensive structural damage. And the gradual daily movements of an ice sheet can splinter a dock into pieces. All of this is amplified if you live in an area with tidal influence."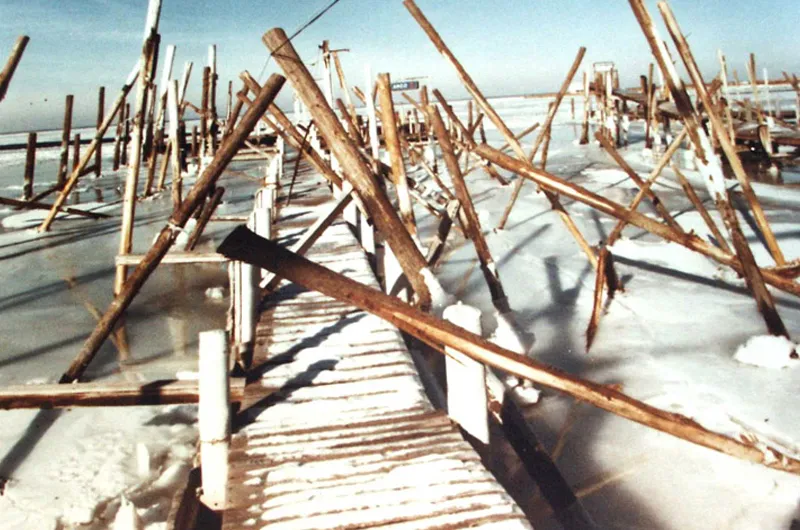 As ice gets to be around six inches thick, it begins freezing to pilings. When tides rise or ice sheets shift, the pilings get jacked up from the bottom. As ice expands, it continues to push and pull the pilings, tilting them over or causing a roller coaster effect on a pier.
The whole scenario can cause more than an inconvenience. Replacing an average residential dock can cost thousands and that can double if you've lost a boat lift along the way. Add the hassle of applying for new permits and your upcoming boating season could be on the line.
Do I really need a de-icer?
If you keep your boat in the water year-round anywhere from northern Virginia to coastal Maine, a de-icer is a smart investment. In general, they use a propeller system to create current and lift warmer water from the bottom to the surface so it can eat away at the ice. Kasco shows an example of the process here.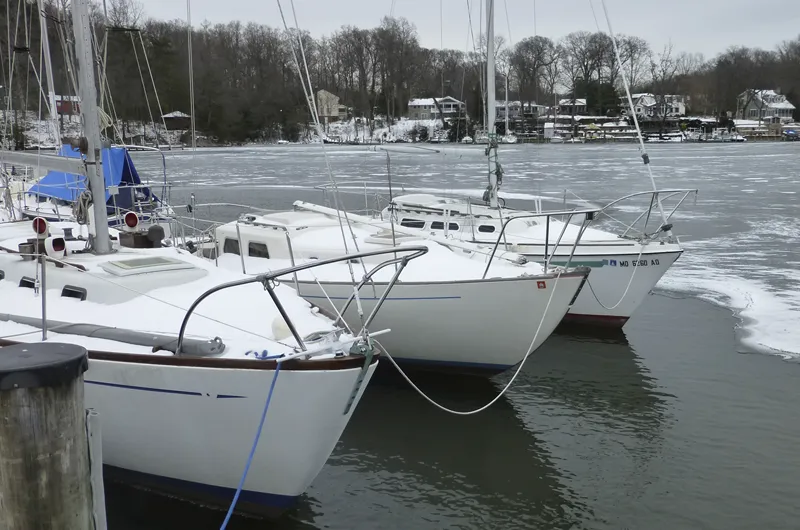 De-icers work well in saltwater environments where the temperature differentials between the surface and bottom may be several degrees. They even perform suitably in freshwater lakes where the temperature difference may be as little as half a degree. The size and quantity of the de-icers you'll need depend on the area you need to keep open. The smaller the area, and the greater the temperature differential from surface to bottom, the smaller/fewer de-icers you'll need.
Next steps?
Even though winter is halfway over, there's still plenty of time for another serious freeze. Most propeller-style de-icers can be installed at any point in the year, so now is as good a time as any. Recreational boaters typically need one or two ½- to 1-hp units to get the job done. Beyond the winter, they can also be used for summer aeration of stagnant or slow-moving water. All you have to do is add a special aeration float and you'll be on your way to avoiding possible fish kills come summer.
Looking Ahead.
Sea Tow membership goes beyond 24/7 on-water assistance and members receive the most comprehensive benefits available. Membership includes a full suite of services for every boat you own, rent or bareboat charter. Learn more about our membership options today. To find the Sea Tow closest to you, use our service locator or call our Customer Care Team at 800-4-SEATOW.