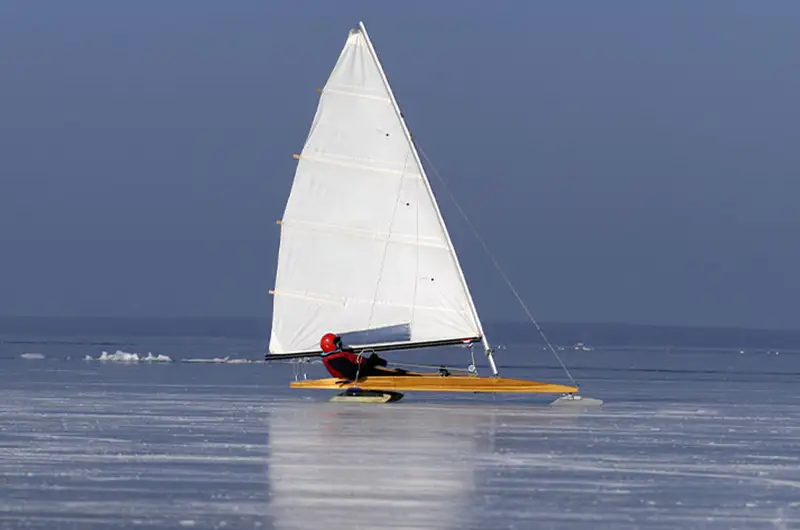 Winter may be here, but the cold weather hasn't slowed down residents and tourists from enjoying winter activities on and around lakes across the nation.
There are plenty of activities to participate in on the lakes during the winter months, including ice skating, ice boating, hockey and more. One place where you can enjoy a day (or night) out on a frozen lake is in New Hampshire. Nicknamed Switzerland of America, New Hampshire offers skiers and snowboarders a world class experience, but those aren't the only activities available to cold weather lovers.
"Many people go ice-fishing, ride snow mobiles, and play pond hockey throughout the winter around here," said Capt. Ken Factor of Sea Tow Central New Hampshire that serves Lake Winnipesaukee.
Lake Winnipesaukee, the largest lake in New Hampshire, is the perfect place for those who enjoy ice fishing. Fishermen can find a variety of fish in the lake, and whether you enjoy catch and release fishing or reeling in dinner, there are plenty of options.
Most lakes throughout the North typically freeze over in mid-January and ice out anywhere from late March to early May, with most ice-outs taking place in April. They become the perfect place to take part in the timeless activity of ice skating. And for those who wish to participate in something a bit more competitive, ice hockey should be at the top of the list. If you are without professional hockey gear, don't fret. Many people take to the lakes with brooms and without skates.
If you'd rather not take your chances on the ice, there are plenty of winter activities on land. Skiing, snowboarding, and tubing are a few popular winter activities to consider.  Although summer is a distant memory, there are still plenty of fun, winter-inspired activities for everyone to enjoy on and off the lake.