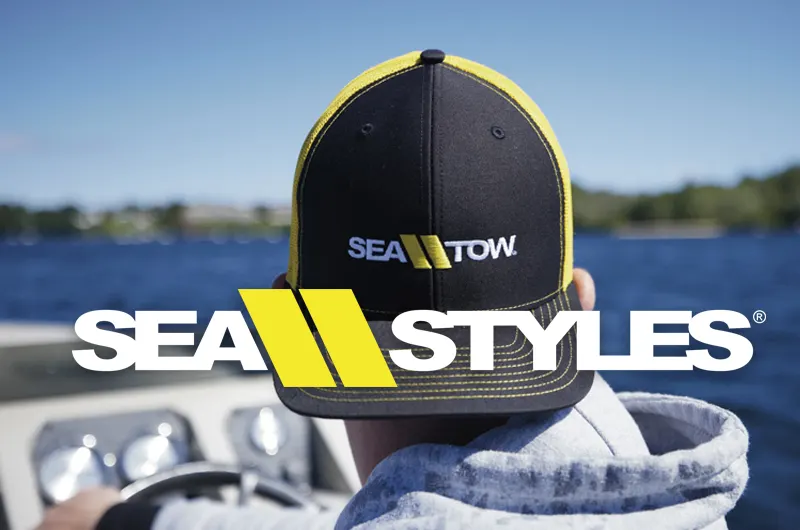 Have you heard about Sea Styles?
Sea Tow is known for its distinctive yellow boats out on the water. With that comes priority service, boat towing, and a slew of other membership benefits. But besides that, Sea Tow has some cool clothing, accessories, and giveaway swag!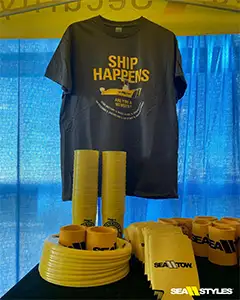 There are many lucky boaters who have landed some Sea Tow swag from our Sea Styles collection. Whether it's a hat, a shirt, or a jacket, getting the latest and greatest Sea Tow clothing is always a win! Insiders say some of the best items are found at boat shows like Miami, Fort Lauderdale, and Atlantic City. But it doesn't stop there! Your local Sea Tow teams participate in local boat shows, flea markets, fairs, and more. Follow them on Facebook or Instagram to find out where they'll be next! Meet them in person and see what Sea Styles they might have on hand.
Fun facts about Sea Styles:
In 2022, over 3,000 t-shirts were handed out at boat shows
Visors are more popular than hats, outselling 2 to 1 in 2022
Buffs (or gaiters/yowies as some call them) are the #1 requested item in the southern US – t-shirts are most popular in the north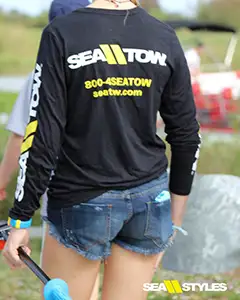 With so many boaters having Sea Tow clothing, we often see many of our Sea Styles off the water. One of the coolest that we've seen to date is of this member on the move through Zion National Park!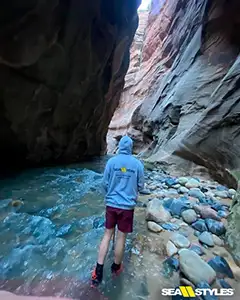 MEMBER BENEFITS BEYOND 24/7 TOWING
As the premier leader in on-water boating assistance, Sea Tow members receive the most comprehensive benefits available. Membership includes a full suite of on-water assistance services for every boat you own, rent lease or bareboat charter. Learn more about our membership options today. To find the Sea Tow closest to you, use our service locator or call our Customer Care Team at 800-4-SEATOW.