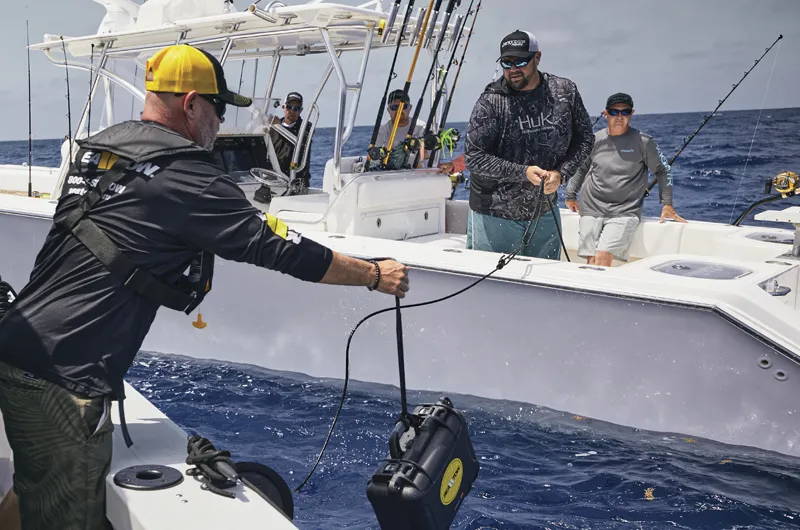 One common question we're asked is "how far offshore will Sea Tow go to come help me?"
The answer? Sea Tow's offshore coverage does not have any specific offshore distance limits. We're only limited by the sea conditions, the fuel capacity of our boats, and our ability to communicate with you. If for any reason Sea Tow cannot respond, we will certainly assist in arranging for an alternate assistance provider and offer reimbursement up to $5,000 per incident. In most cases, if we are unable to respond, no other commercial assistance provider will be able to either, so we will defer to the U.S. Coast Guard.
Tip: In addition to a VHF radio, it's essential to have a working GPS onboard in order to help Sea Tow or the Coast Guard locate you offshore, as it will allow you to provide your boat's exact coordinates.
If you're still unsure about the coverage your membership provides, please contact your local captain or call our 24/7 Customer Care Team at 800-4-SEATOW. Refer to the Sea Tow Membership Agreement.
UNMATCHED MEMBER BENEFITS
Sea Tow has been the premier leader in on-water boating assistance since 1983. With Sea Tow, you pay one annual rate and receive the most comprehensive member benefits available. Membership includes a full suite of on-water assistance services for every boat you own or rent. Learn more about our membership options today. To find the Sea Tow closest to you, use our service locator or call our Customer Care Center at 800-4-SEATOW.