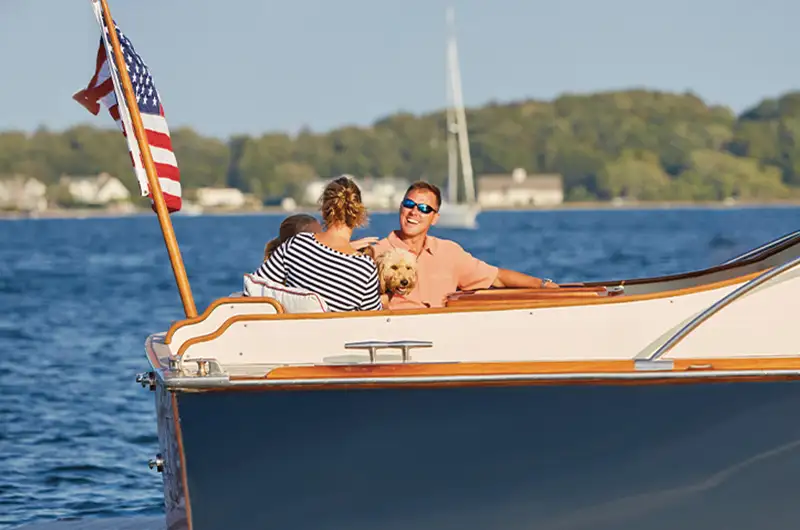 Results from our 2021 Member Survey are in and indicate that many of you, both new and seasoned boaters alike, will continue to change your habits to social distance naturally this summer while making the most of your love for the water.
According to 3,500 of our members who responded to the survey, 52% anticipate their boating activity to increase this summer compared to last. Additionally, 20% cite the pandemic as the reason for extending their boating season again in 2021.
"Our member survey has typically been a very strong indicator for seasonal recreational boating trends," said Kristen Frohnhoefer, President of Sea Tow Services International. "Last year, Sea Tow saw a 34% increase in requests for on-water assistance in the summer of 2020, and our nationwide network of captains are anticipating another busy season for 2021."
The results also confirm that a significant portion of boaters plan on continuing to implement socially responsible actions and habits while boating this summer:
Other interesting trends include:
With the sale of a record number of new boats in over a decade and an influx of new boaters, Sea Tow noted that in 2020 owners of new boats were 142% more likely to need ungrounding services, 108% more likely to need fuel delivered to them, and 11.2% more likely to need a battery jump. Alternately, new boat owners are 22% less likely to need a tow.
"These numbers are very interesting," Frohnhoefer said. "They reflect the fact that new boaters are not yet familiar with things like shifting sandbars and hard-to-navigate channels, or how to manage their fuel, like their more seasoned counterparts – which is getting them into trouble and causing them to call us for assistance."
Member Benefits Beyond Boat Towing
As the premier leader in on-water boating assistance, Sea Tow members receive the most comprehensive benefits available. Membership includes a full suite of on-water assistance services for every boat you own, rent lease or bareboat charter. Learn more about our membership options today. To find the Sea Tow closest to you, use our service locator or call our Customer Care Team at 800-4-SEATOW.