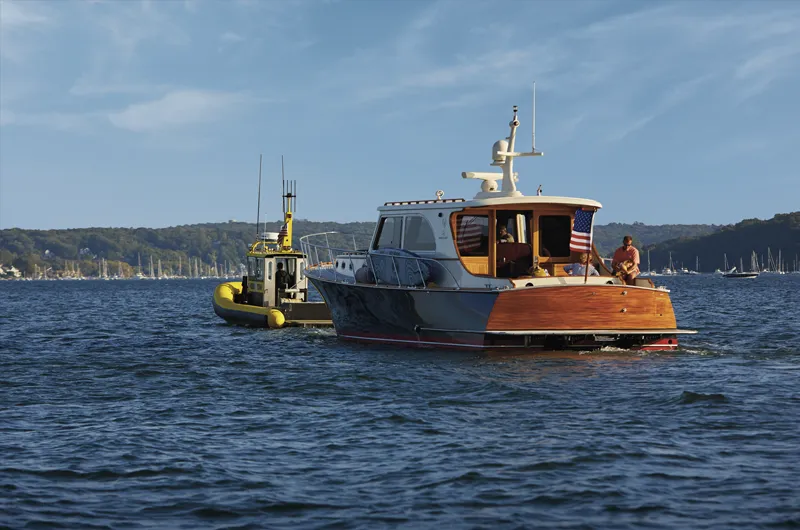 Not all boat towing memberships are created equal. But in the age of the internet, we see some wild misconceptions about Sea Tow membership. Here are the biggest offenders that we've come across.
Misconception #1:

Sea Tow membership
is included with your insurance.

Reality: An annual Sea Tow membership is NEVER … EVER … EVER… included with your boat insurance policy. And that is because membership benefits go far beyond what any towing coverage through insurance provides. You can choose to get a Sea Tow membership IN ADDITION TO whatever coverage you might have with your insurance – but don't confuse the two. The biggest benefit you lose with just towing through your insurance policy? PRIORITY SERVICE. Without membership – you could be waiting for a while! Click here to read some FAQs that showcase the difference.
Misconception #2:

Sea Tow membership
is too expensive.

Reality: In the grand scheme of boating expenses, a Sea Tow membership is likely the most affordable item to buy for your boat(s). The average cost of a tow without membership is now over $1,000, but an annual Sea Tow Gold Card membership is only $199. The current average cost of a gallon of gasoline is $3.45 on land and even more at fuel docks, dockage can cost $1,000's a year – you do the math. Weigh your membership and upgrade options here.
Misconception #3:

I don't need Sea Tow –
my friends will help me.

Reality: We've all seen what happens when friends tow friends … there are certain pages on Instagram that make a living showing these blunders. The bottom line? This is what we do. We're 24/7/365 and whether it's 1 p.m. or 1 a.m. … we're standing by to help you. Our most loyal members say…. "We love you … but we hope we never have to call you!" and we take pride in that!
MEMBER BENEFITS BEYOND 24/7 TOWING
As the premier leader in on-water boating assistance, Sea Tow members receive the most comprehensive benefits available. Membership includes a full suite of on-water assistance services for every boat you own, rent lease or bareboat charter. Learn more about our membership options today. To find the Sea Tow closest to you, use our service locator or call our Customer Care Team at 800-4-SEATOW.