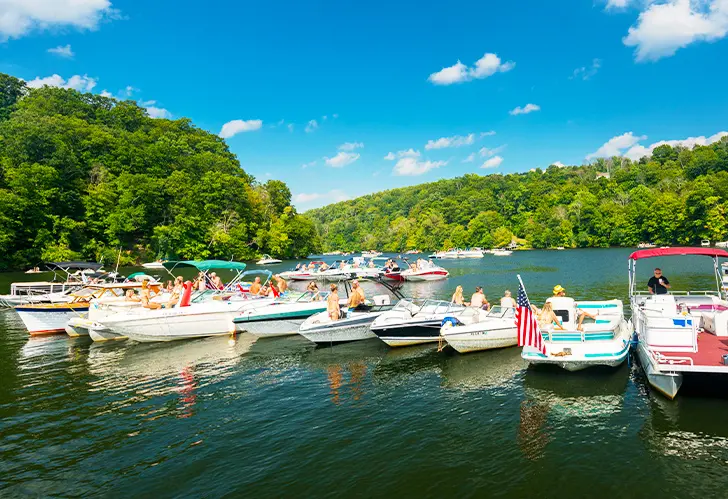 There's nothing better than a day out on the water and boating with a big group of friends. Whether you're heading out to raft up in the cove or going to a waterside restaurant, things can get tricky with a big group. Here are tips to ensure it all goes smoothly.
Tip #1: First and foremost, understand the capacity of your boat, and don't push it. It's a safety issue.
Tip #2: Make sure your guests are clear on the rules of your boat.
Tip #3: Ensure you have enough life jackets for each guest on board. If you don't, locate a Sea Tow Foundation Life Jacket Loaner Station and borrow what you need.
Tip #4: Coordinate with your guests on who will bring snacks, water, sunscreen, and other essentials. Before you push off, make sure you have everything on board.
Tip #5: Know how to correctly raft up with the other boats in your fleet to avoid unnecessary damage.
HOW SEA TOW CAN HELP
These tips are sure to help you when boating with a big group – but what happens if you run into engine trouble or out of fuel while out on the water? Sea Tow is standing by 24/7 to help get you back to boating or home safely.
As the premier leader in on-water boating assistance, members receive the most comprehensive benefits available. Membership includes a full suite of on-water assistance services for every boat you own, rent, bareboat charter, lease or borrow. Learn more about our membership options today. To find the Sea Tow closest to you, use our service locator or call our Customer Care Center at 800-4-SEATOW.