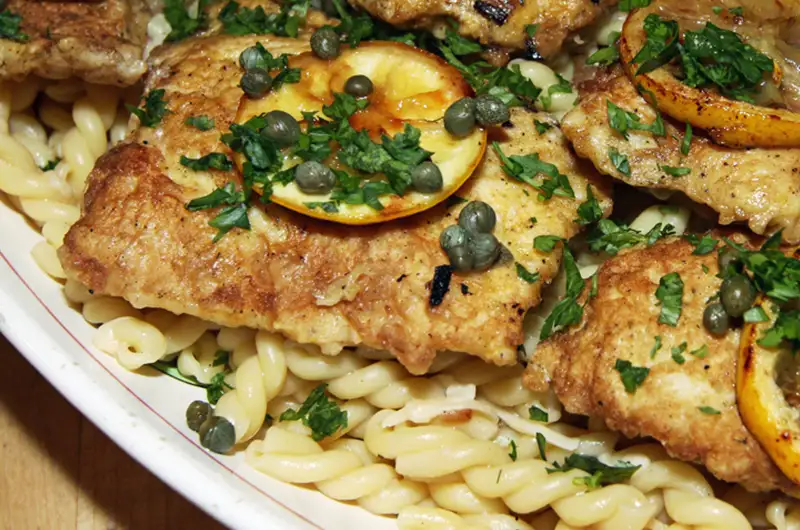 Wherever you find your tight lines, one fish you can depend on to offer up prime fillets is the bottom-loving summer flounder.
Called "fluke" from New Jersey north and simply "flounder" further south, this tasty flatfish hits the inshore scene hard when small baitfish like sand eels, spearing, peanut bunker, bay anchovies or pilchards make the scene. The biggest summer flounder – those weighing 8 pounds or more – are also called doormats in recognition of their rug-like shape and appearance. Blessed with the ability to change their basic brown color patterns to match the sea floor, they lie in wait for a passing baitfish to scurry past and then pounce on the prey with an aggressive quickness that belies their simple appearance.
Summer flatties can be ravenous at times and downright frustrating to pin down at others. Still, they are an everyman's fish in every sense of the word. Available in both inshore bay and ocean waters, they are generally aggregable, numerous enough to offer a reasonable chance at taking a few home on most trips, and they provide some of the best table fares to be hauled from the deep blue sea.
Long-time friends Ann and Matt Martin first turned us on to Fish Francese years ago, passing along a recipe for chicken that they liked for fluke. My wife, Felicia, has naturally modified the original recipe over time, culminating in what may be our favorite way to enjoy the tasty summer flattie.
While excellent for fluke, this recipe also works well with winter flounder, sea bass, grouper, sheepshead and other white or light-fleshed species that you might normally consider for a fish fry.
This recipe is less involved than the number of ingredients and steps suggest. Enjoy.
Ingredients:
1 pound of linguini, gemelli, penne or similar pasta
1.5–2 lbs. fluke or similar fillets cut into 4-inch long pieces
1 cup unbleached white flour
3 eggs
Salt and pepper to taste
Old Bay or other seafood seasoning to taste
2-3 lemons; 1 cut into thin slices with seeds removed. Reserve other(s) for juicing
2-3 tbsp. butter
2-3 tbsp. olive oil
¾ cup light white wine
1 cup chicken stock
1 cup fish/seafood stock or clam juice (substitute an additional cup of chicken stock if you don't have these)
1 cup pasta water
1 cup shredded Parmesan cheese
Chopped parsley
Capers
 Preparation:
Cook the pasta according to directions, reducing cooking time by 1 minute. Reserve 1 cup of pasta water before draining.
While pasta is cooking, set up one shallow bowl with the flour and one for the eggs. Season with salt and pepper to taste and add Old Bay or other seafood seasoning to your liking.
Preheat a large cast iron skillet or another large pan over medium-high heat. Add 1 tbsp. each of butter and olive oil.
Cook lemon slices for 1-2 minutes on each side until lightly browned. Set aside.
Lower heat to medium. Add another tbsp. each of butter and olive oil to pan. Just before placing the fish in the pan, dredge first in the flour and then in the egg. Cook each piece for 2-3 minutes on each side, depending on thickness, until golden and slightly brown. You may need to add additional olive oil and butter to pan as you cook more fish.
Keep the cooked fish warm by covering it with foil as you cook the remainder of the fish.
After all the fish is cooked, deglaze the pan with wine and add the stock(s) plus the juice of 1-2 lemons, depending on your taste. Reduce for 10-12 minutes. Since you will be serving the fish over the pasta, add the reserved 1 cup of pasta water if you like more saucy, moist pasta.
Toss ½ of the liquid over the pasta with the grated Parmesan cheese and some parsley. Keep the pasta warm.
Put the fish in the remaining reduced liquid and cook for 5-7 minutes on low heat, covered.
Place the fish over the pasta and pour the remaining liquid over. Place the cooked lemon slices, capers, and chopped parsley over the fish.
Serve with your favorite seasonal roasted vegetable like asparagus or broccoli, or with a simple salad.
Note: Unlike baking, cooking is not an exact science. Readers are encouraged to adjust and modify this recipe to their own tastes. More recipes by Felicia Scocozza can be found at www.outdoortom.com.