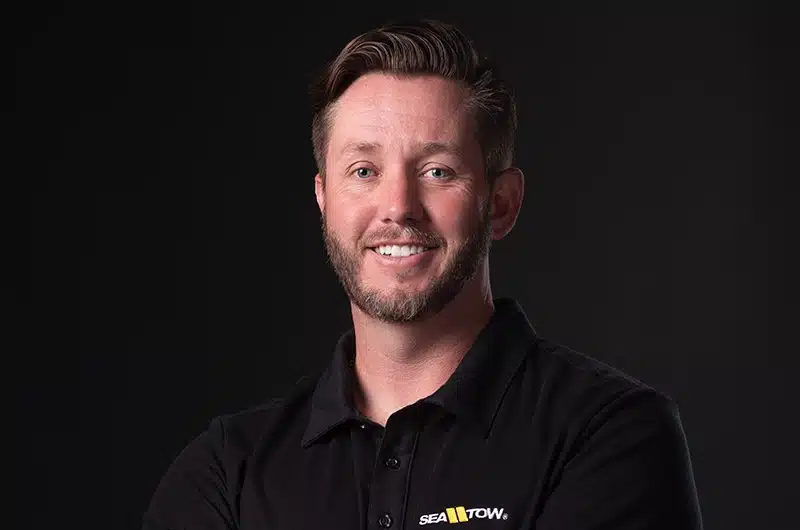 Sea Tow's mission is to help boaters enjoy boating. There's no better personification of that mission than Captain Nik Foster of Sea Tow Daytona.

Growing up just miles away from the Sea Tow franchise location, Captain Nik always had a love for the water. Whether it was surfing, boating or just being on the beach, he has always felt most at home with saltwater in the air.
When he first graduated from the University of Florida, Nik took a job 200 miles south of his hometown as a sales rep in West Palm Beach. It didn't take long for him to realize he belonged elsewhere.
"The idea of being in a suit and tie every day haunted me," he said. "I've always loved the idea of helping people on the water. I knew I didn't want a desk job."
When the opportunity arose to take over his hometown Sea Tow franchise, Nik didn't hesitate.
Since taking ownership, Captain Nik and his wife Ashley have helped grow the Sea Tow Daytona/Ponce/New Smyrna franchise into the local boating staple it is today. Helping people just runs in their genes. Outside of Sea Tow, Ashley works as a guidance counselor at a charter school and Nik serves as a lifeguard on the local Daytona beaches. But they're not stopping there.
"We're always trying to help the community in whatever ways we can," Nik said. "Whether that's through toy drives, fishing seminars or helping the thousands of boaters that grace our waterways, we do it to give back to our hometown."
With Daytona's popularity among tourists and other weekend warriors, there's never a dull moment at Sea Tow Daytona, but they wouldn't have it any other way.
"It's fulfilling to turn someone's bad day into a good one," Nik added. "I may not get much free time, but you just can't beat that feeling."
MEMBER BENEFITS BEYOND 24/7 TOWING
As the premier leader in on-water boating assistance, Sea Tow members receive the most comprehensive benefits available. Membership includes a full suite of on-water assistance services for every boat you own, rent lease or bareboat charter. Learn more about our membership options today. To find the Sea Tow closest to you, use our service locator or call our Customer Care Team at 800-4-SEATOW.